Why The Oh Beauty Discovery Set Is Worth Every Penny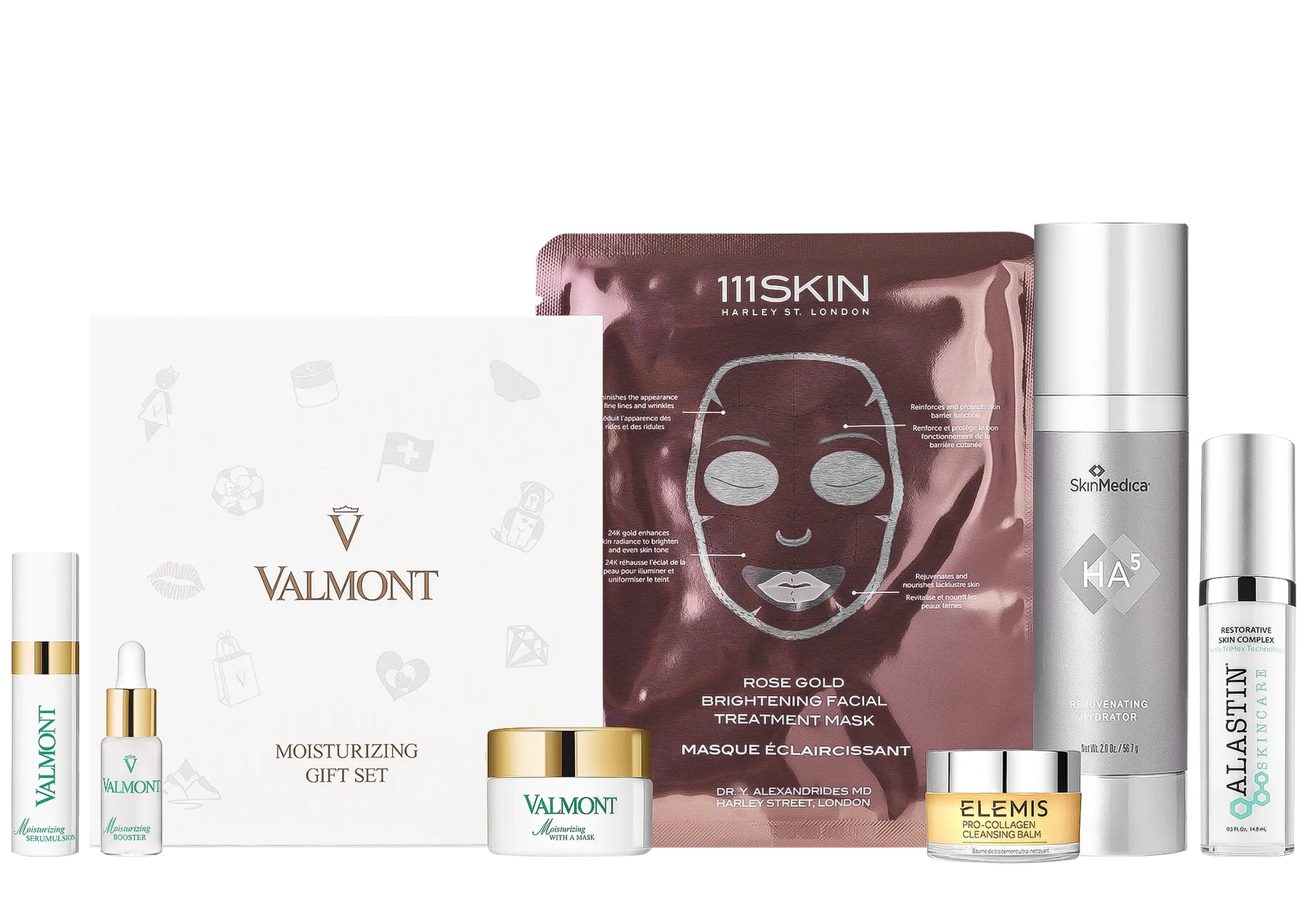 Sometimes, we can get serious decision fatigue regarding skincare. There are so many brands and so many products on the market, and our skin goes through many different phases during the year, and sometimes even changes during the day! It can feel overwhelming navigating the endless options, so we tend to just stick to the same old routine of what we've been using forever, even though it may not really maximize our skin's potential or improve its condition.
When our beauty editors decided to create The Oh Beauty Discovery Set, we had a goal in mind to introduce our customers to amazing best-selling products, but focusing on ones that worked on all skin types and a rainbow of skin concerns, from hyperpigmentation to fine lines & wrinkles, dehydration, and dullness. The products we finally selected were hand-picked to deliver powerful results. The best part? It's a $500 value for only $250!
Let's dissect all the details of the Oh Beauty Discovery Gift Set!
What Does The Oh Beauty Discovery Gift Set Offer?
We spent hours of time and consideration into putting together the ideal combination of products that we felt would address most of our customers' skin concerns, introduce them to the world of medical-grade skincare, and to bring the feeling of a luxurious spa day into your home. 
Think of this as your secret weapon for a big event, or dream job interview. This gleaming and sumptuous gold-infused mask is not only gorgeous, it also has anti-inflammatory, antioxidant, anti-acne, and anti-aging properties. It revitalises and stimulates circulation, leaving your skin feeling renewed and radiant. Guaranteed to instantly and dramatically power up your skin for a radiant glow. 
One bottle, so many benefits! Alastin's award-winning rejuvenator helps combat all visible signs of aging, brightening the complexion and lifting the skin for a more youthful glow. Contains Tri-Hex Technology to boost collagen and elastin production, as well as address hyperpigmentation. Peptides help restore volume to thinning skin and improve elasticity. A must-have addition to your skincare regimen, perfect for all skin types.
Skinmedica's HA5 Rejuvenating Hydrator provides immediate smoothing in the appearance of fine lines and wrinkles, and supports the skin's natural ability to replenish its own hyaluronic acid. Containing a proprietary mix of 5 types of HA that smooth the skin, this quick-absorbing hydrator contains exclusive technology that works to fortify the skin barrier and boost moisture from within.
Valmont Moisturising Gift Set
The Valmont Moisturizing Gift Set contains adorable travel sizes of some of Valmont's most luxurious products: Moisturizing With A Mask (15ml), Moisturizing Booster (4ml), and Moisturizing Serumulsion (5ml). Whatever your skin type, these will provide visible plumping, hydration, and quench skin for immediate and long lasting results.  All three products contain Valmont's proprietary Triple DNA Technology that repairs the skin's intercellular bonds for optimal vitality.
One of our ongoing bestsellers, this 3-in-1 melting balm cleanser from Elemis effectively removes makeup, debris, and pollutants from the skin for a smooth and bright complexion. This remarkable formula transforms into 3 unique textures: nourishes as a balm, removes makeup as a cleansing oil, and hydrates as a cleansing milk. Oils of Lavender and Chamomile invigorate the senses, leaving your skin refreshed, soothed, and super soft. 
We just launched this set, but already there's been a huge buzz about it. Here are some responses from our thrilled customers:
"I'm already familiar with all the brands so I can't pass on this set.. nothing to complain about because all the products are great and gentle on the skin."
-Barbara S.
"I've been using the Skinmedica HA5 for years and the product itself retails for $178!! So this box is a great deal for me. My derm recommended Alastin so many times so I've always wanted to try it out and this set includes the skin restorative sample size which I'm so thrilled about. Valmont products smell amazing, and the samples are not big but I've been using the Skinmedica HA5 feels so luxurious and spa-like. I'm excited to try the 111 skin mask and the elemis cleansing balm soon! I DEFINITELY RECOMMEND it!!"
-Evelyn B.