Premium Skincare Holiday Gift Guide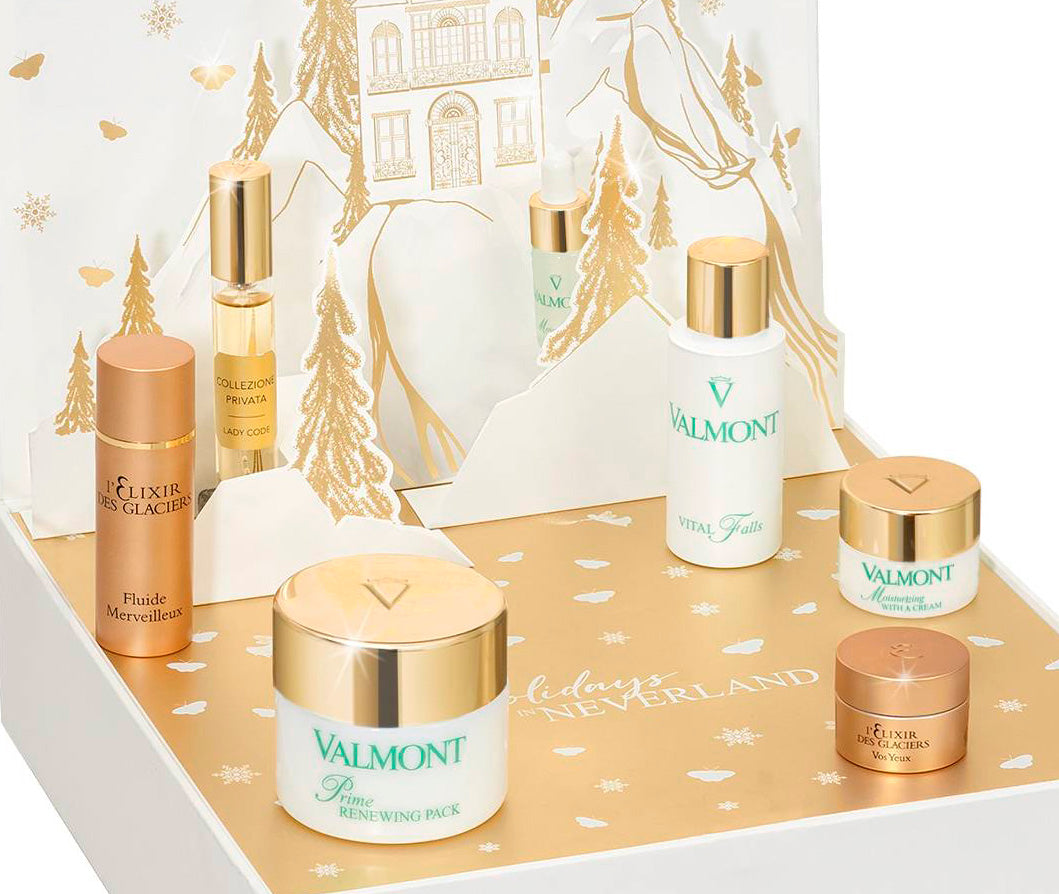 Let's be honest: it's been a pretty tough couple of years. We've experienced some major upheavals, dealt with some significant stressors, and now we're finally beginning to resume our lives, we deserve a break. Our skin may be showing signs of stress too: external stress tends to reflect in our appearances. The best way to treat ourselves is to splurge on a wonderful gift set, either for ourselves or for someone we care about!
It can feel indulgent to splurge on a major gift, no matter the price point. We might be wondering if it's truly worth it or not. The good news is that many holiday gift sets are great value for the money, and combine many amazing products at a really good price point! Here, we've picked our top premium skincare gift sets for all budgets and all occasions, for personal pampering, or for a memorable treat for someone close. Read on to discover our picks! 
Our signature Oh Beauty Discovery Gift Set is a perfect introduction to the world of luxury skincare. It's a $500 value, priced at $250, featuring star products from SkinMedica, Valmont, Alastin, Elemis, and 111Skin. We've yet to see all these amazing brands together in one set, so this is something you do not want to miss!
The Discovery Gift Set contains the following products:
111Skin Rose Gold Brightening Facial Teatment Mask x 1
Alastin Restorative Skin Complex 0.5 oz
SkinMedica HA5 Hydrator 2 oz
Valmont Moisturizing Gift Set: Includes travel sizes of: Hydrating Serumulsion, Moisturizing Booster, and Moisturizing With A Mask
Elemis Pro-Collagen Cleansing Balm 20g
Open the doors to 12 icons of Swiss Luxury Skincare with the pristine Valmont Holidays In Neverland Advent Calendar! Featuring the best of anti-aging cellular cosmetics and captivating fragrances, this magical gift is sure to delight the senses and celebrate skin renewal.
Valmont Holidays In Neverland contains the following products:
Prime Renewing Pack, 1.7 oz
Vital Falls, 1 oz
Moisturizing With a Cream, 0.5 oz
Fluide Merveilleux, 0.33 oz
Eye Instant Relieving Mask x 1
Vos Yeux, 0.17 oz
Deto2x Pack, 0.33 oz
Face Exfoliant, 0.17 oz
Prime 24Hour, 0.17 oz
Moisturizing Booster, 0.13 oz
Just Bloom Eau de Parfum, 0.28 oz
Jazzy Twist Eau de Parfum, 0.28 oz 
From the #1 retinol brand in the U.S. comes this essential try-me kit improves the look of wrinkles while intensely hydrating. These 4 hero products cleanse, moisturize, and accelerate cell renewal for smoother, more youthful skin.
Murad's Revitalize Gift Set contains:
Renewing Cleansing Cream 6.75 oz
Retinol Youth Renewal Serum 1 oz
Retinol Youth Renewal Eye Serum Deluxe 0.17 oz
Retinol Youth Renewal Night Cream (travel size) 0.5 oz
This full-size, iconic duo helps deliver skin revitalization, hydration, and protection for the face and eye area. This exclusive holiday set helps deliver premium skin retexturization and hydration for the face and eye area.
Revive Renewal Collection contains:
Moisturizing Renewal Eye Cream 1.7 oz
Moisturizing Renewal Cream 0.5 oz
LAB SERIES LIFE OF THE PARTY SKIN
Get your skin party ready with up to 24 hours of energized looking skin. Featuring full sizes of their most popular men's products such as the Daily Rescue Gel Cleanser, Water Lotion, and Energizing Face Cleanser, this set has everything you need to reboot your skin.
The Lab Series Life of the Party Skin Set contains:
Daily Rescue Gel Cleanser 3.4 oz
Daily Rescue Water Lotion 6.7 oz
Daily Rescue Energizing Face Lotion 1.7 oz
Alastin's Daily Beauty Regimen Set contains 4 top-selling products, designed to support the skin's natural ability to produce new healthy elastin and collagen. This hero set is specifically designed to help restore and renew skin to maintain a healthy, youthful appearance.
Alastin Daily Beauty Regimen contains the following products:
Gentle Cleanser 1.8 oz
HydraTint Pro Mineral Sunscreen SPF 36 0.4 oz
Restorative Skin Complex 0.5 oz
Ultra Nourishing Moisturizer 1 oz