5 Hydrating Masks To Replenish Dry Winter Skin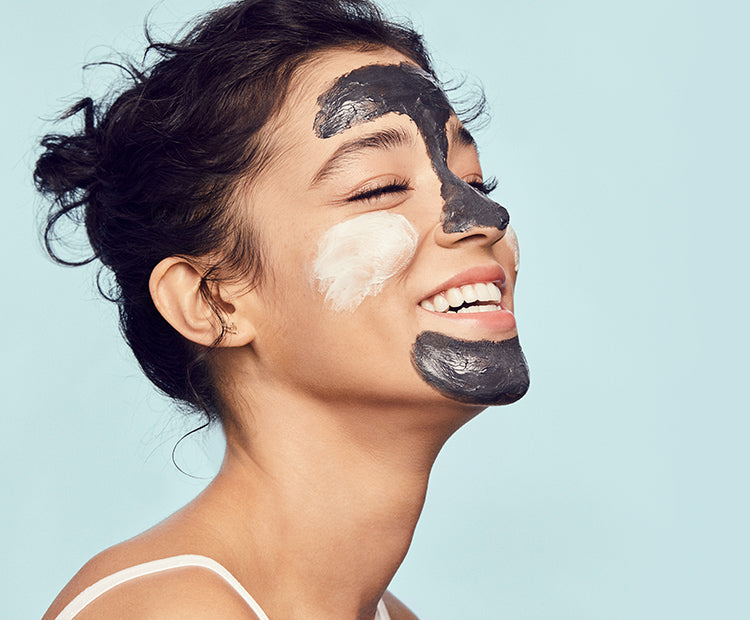 To mask or not to mask? This is a seriously important question as we are edging closer to winter and the air is getting drier by the day. By the late fall, we are definitely noticing a drop in humidity, and our formerly supple summer skin is turning dull, flaky, dry, and tight. Colder temperatures suck moisture out of the skin, so it's even more important to swap your products with picks that hydrate deeply and form a barrier to prevent further moisture loss.
If you seriously want to replenish your skin, then you definitely need to mask. Many of us think that applying our daily moisturizer is enough, but truthfully, as we get into the colder months, we are losing more moisture in the top layers of our skin than we can replenish with just a lotion or a cream. Our selection of top-rated masks not only infuse hydration into the skin, but use botanicals, active ingredients, and powerful technology to replenish that moisture barrier and bring back suppleness and glow to your complexion!
This hydrating mask is expertly formulated with botanical ingredients to help soothe and improve the visible appearance of elasticity and firmness of the skin. Containing special occlusives - which work by slowing down the rate in which your skin loses moisture to the environment - it effectively blocks hydration from leaving your skin. With highly emollient properties and proprietary barrier lipids, this mask calms visible redness and irritation, perfect for sensitive and dry skin types.
The Valmont DetO2x Pack oxygenating bubble mask detoxifies and strips the skin of urban pollution and other aggressors by providing it with a fresh supply of oxygen, transforming it in just 10 minutes. From the first application, you will notice a more visibly fresh complexion, tightened skin, and smoothed texture. This mask evolves from a generous cream to a crackling active foam that's fun and easy to apply! Comes in individual capsules to preserve freshness and integrity, making it also easy to travel with.
The NEOVA 15-Minute Reset Mask is a powerful exfoliating mask that uses acids to remove dead skin cells, thoroughly cleaning pores, and removing oxidative damage all at the same time.  Vigorous hydroxy acids, retinol, Vitamin E and sugar maple extract work to sweep away dullness, instantly brighten, and control oxidative stress in the skin. Perfect for dull-looking complexions that have lost their luster in these dry, cold months, Neova's mask is great for use any time you need a brightening boost for your skin.
What's better than slathering on a plumping mask at night, passing out, and waking up with refreshed, glowing skin? Nothing, really! Elemis Peptide4 Plumping Pillow Facial was designed to repair your skin at night (when it goes into recovery mode). This cooling gel mask fights visible signs of dull, tired skin by helping to seal in hydrating actives throughout the night. Because it's left on while you sleep, the mask has time to sink deeply into skin layers, leaving a radiant and refreshed complexion when you wake up in the morning. 
If you're getting ready for a big event or just want to treat yourself to looking red-carpet ready, this 111Skin Rose Gold Brightening Facial Treatment Mask is your secret weapon. Top celebrity makeup artists and facialists swear by this powerful hydrogel mask, as it's guaranteed to dramatically power-up your skin with a radiant glow. Colloidal Gold, Peptides and Damask Rose infuse deep into the layers of skin to tighten, plump, and smooth skin super quickly. The water-based texture locks in extra hydration and gives you that IG filter-smooth complexion.