Elemis Skincare is the Aromatherapy-Based Brand Everyone's Talking About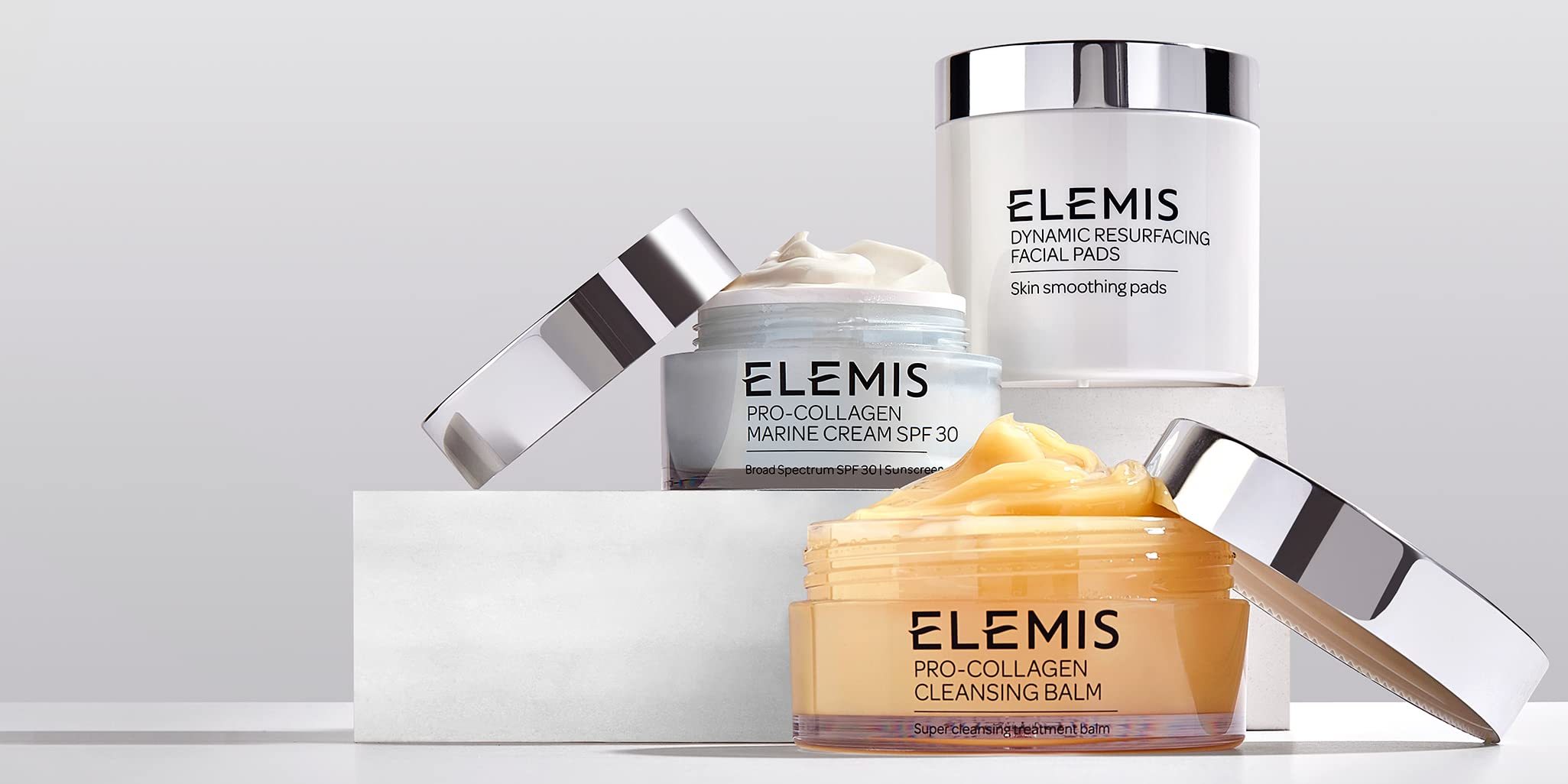 Oh Beauty is excited to announce the addition of one of the premium spa skincare brands, Elemis, to our range! 
Elemis is an innovative and global British skincare brand that delivers professional-quality skincare powered by active naturals in sublime textures with proven results. As pioneers in the beauty industry for over 30 years, Elemis has expanded its network to over 45 countries today.
The company formulates its products based on four key principles: skin health, clinically proven results, sensory engagement, and transparency in manufacturing. This revolutionary approach has led to Elemis winning over 200 beauty and spa awards for its products. Their celebrated range includes face and body skincare products with unique formulas, spa treatments, supplements, and much more!
What makes Elemis skincare unique?
The principles behind their famous tagline "Truth in Beauty" are the following four important points:
Skin Wellness: Elemis uses the patented Tri-Enzyme Technology which is a unique blend of 3 enzymes that helps in resurfacing the skin without compromising the skin's delicate microflora. Not only this but they also fight off daily aggressors, promoting skin's healthy acid mantle.
Proven Results: Every new product that Elemis formulates goes through a series of tests to ensure its maximum efficacy and the powerful ingredients that they use in their products are committed to delivering clinically-proven results.
Feel-Good Skincare: Elemis skincare products are founded based on aromatherapy and have pioneered the use of natural and powerful bio-engineered ingredients in highly transformative formulations. Their products are richly created with natural fragrances and sublime textures.
Transparent Innovation: All Elemis products are formulated with the highest standards in quality and safety in Elemis Innovation Hub London, England. All the formulas undergo third-party consumer and clinical testing to ensure the efficacy and safety of each product that they create.
Elemis skincare offers a wide range of products that are formulated for every skin type and every skin concern. Below, our Oh Beauty Editor's Picks from the Elemis range - these are the products we can't live without!
Elemis Skincare Featured Products:
These skin-smoothing facial pads, powered by Tri-Enzyme Technology, are committed to performing three important functions to your skin: smoothing, resurfacing, and exfoliating. Formulated with Lactic Acid and Probiotic Ferment Complex, these facial pads are clinically proven to accelerate skin's natural turnover in just 28 days. These textured pads can also help reduce the look of dark spots, pores, and uneven skin texture. They also gently exfoliate and lift away the dead skin cells, leaving the skin smoother and brighter. Use them every morning and evening after cleansing and see the magic for yourself!
This hydrating sleep mask plumps, replenishes and rehydrates your skin throughout the night. You might not know that your skin actually loses a lot hydration whilst you sleep. So this super-cooling gel sleeping mask locks in moisture overnight, fights the visible signs of tired and dull skin, leaving your skin looking bright, refreshed, and well-rested in the morning. Apply every evening after moisturizing, rinse off in the morning and admire your dewy, rested glow.
This silicone-free moisturizer not only hydrates but also primes your skin to reveal a smooth and radiant complexion. Formulated with a botanical blend of Kombucha, Fermented Ginger, and illuminating micro-minerals, this moisturizer is a perfect recipe for a dewy glow. The Fermented Green Tea Seed Oil leaves your skin nourished and an active Prebiotic helps in protecting the delicate microbiome of the skin. This luscious formula can also be used as a daily moisturizer, but you can also use it as a makeup primer to enhance the skin's natural glow. Apply this moisturizer every morning after cleansing and let your skin shine.
This award-winning anti-wrinkle day cream is clinically proven to provide hydration, leaving your skin looking radiant and feeling firmer. Its super moisturizing yet ultra-light gel cream texture formulated with powerful marine and plant actives that reduce the appearance of fine lines and wrinkles in just 2 weeks, and increases hydration by up to 248% in 1 hour. This rich formula also provides firmness and elasticity to your skin leaving your skin extra smooth and rejuvenated. Use this moisturizer every morning after cleansing to reveal a brighter, more youthful skin texture!