The Ultimate Men's Skincare Routine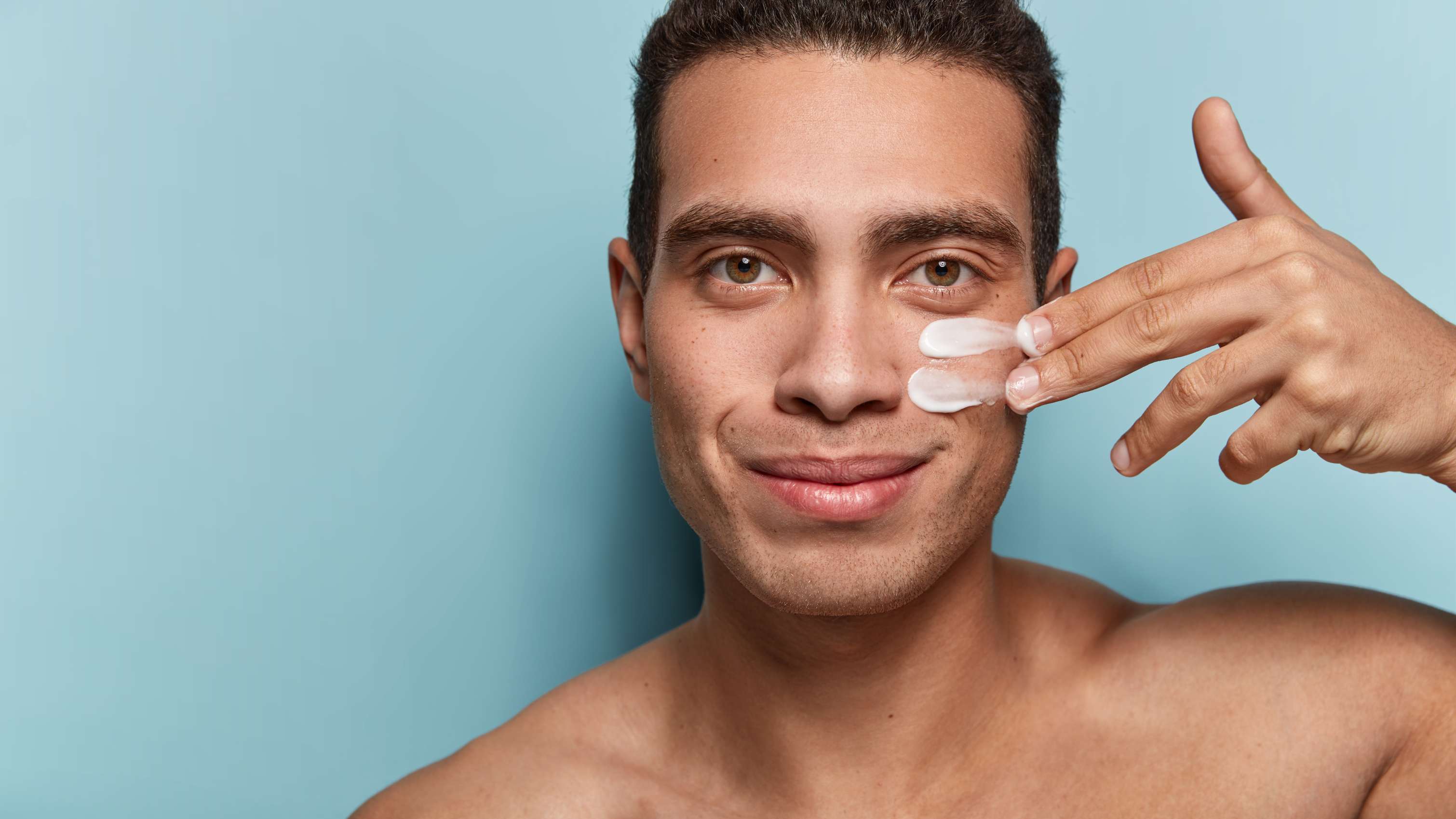 Despite popular belief, many men really do enjoy skincare and are game for starting a skincare routine, but the many steps in a typical woman's skincare routine is overwhelming and likely to put them off even trying to begin. Skincare used to not be as popular a topic for men, but luckily these days, more men are getting comfortable with the idea of caring for their skin and loving the results they get from it!
The key to a solid skincare routine for men is to keep it simple, use effective products that work on many levels, and establish consistency for better results. Men's skin tends to be thicker and oilier than women's skin, so products designed specifically for men may work better on occasion, but many medical-grade brands formulate products for both genders' specific skin needs. 
Below, our recommendations for easy-to-use products that show noticeable results, perfect for men new to the skincare game, or those that want to establish a consistent routine so they can feel and look their best.
Step 1: Cleanse
Every skincare routine starts with cleansing your face morning and night. An effective, non-drying cleanser is perfect for washing off oils and debris on the skin, prepping the face for moisturizer. Men don't tend to need heavy duty cleansers as there's no need for makeup removal, so a light gel texture is perfect for most men's skin types. 
We recommend Lab Series Daily Gel Cleanser, because it's specifically designed to remove impurities without drying out the skin. Even for men with oily skin, it's important to not strip the skin barrier, which can actually cause skin to become more oily. The gentle foaming action of this cleanser works brilliantly on all men's skin types, preparing skin for the day ahead.
Step 2: Post-Shave Soothe
Shaving is a daily necessity for most men who like to keep their faces smooth, but it can sometimes cause irritation: bumps, razor burn, or rashes can appear on skin, which is an annoyance. The key to preventing this is to use a hydrating lotion to soothe skin after shaving and restore its moisture levels. 
Acqua Di Parma After Shave Lotion is a fast-absorbing lightweight after-shave emulsion specifically designed to care for skin after shaving. Enriched with a fresh, natural scent, it also softens and combats razor burn. Formulated with hyaluronic acid to help restore the skin, this lotion hydrates and conditions with a blend of vegetable oils.
Step 3: Moisturize
Hydration is everything, even to men who feel like their skin is normal to oily. Many men tend to have oilier skin than women, so they may feel that they can skip this step, but the truth is, all skin types need moisture. We recommend a lightweight moisturizing cream that absorbs quickly into the skin, doesn't leave a greasy feeling, and is perfect for daily use.
PCA Skin Clearskin Lightweight Moisturizer is our top pick for men's moisturizer. This nourishing, light moisturizer hydrates, calms, and soothes normal to oily, break-out prone skin. Niacinamide reduces excess oil production while lemongrass and cucumber extracts provide purifying and calming benefits. Bonus: it's fragrance-free and works well with sensitive skin, making it a great choice for most skin types!
Step 4: Eye Care
Eye cream is still an area of men's skincare that some feel may be a bit extra, but it's so important, as the eye area is the first to show signs of aging and tiredness. A little bit of eye cream can go a long way in preventing and reducing puffiness, fine lines, and dark circles, and can give a refreshed and rested look to the face.
For a simple, no-fuss eye cream that's highly effective, we love Jan Marini Transformation Eye Cream. This rich, scent-free cream contains exclusively patented peptides and hyaluronic acid to improve texture and hydration around the eyes. It helps reduce fine lines and crow's feet, and tightens skin around the eye area to prevent further wrinkles from forming. Apply morning and night after cleansing and moisturizing.
Step 5: Sunscreen
Including a sunscreen in your daily skincare routine is a must, regardless of weather or time of day. UV exposure is cumulative and builds up over time, so it's important to protect against the sun's rays on a daily basis to prevent the effects of photoaging. Remember to apply SPF immediately after moisturizer in your morning routine, so you won't forget this important step.
Our top recommendation is Elta MD UV Broad-Spectrum SPF 50. This mineral-based sunscreen is free from toxic chemicals and provides full-spectrum UVA and UVB protection. Bonus? It's formulated for active lifestyles, so it's great for swimmers, runners, golfers, or those who just love to be outdoors. Elta MD UV Sport is water-resistant, so it won't rinse off or drip into your eyes and sting when you sweat.