Lab Series - High Performance Skincare Solutions For Men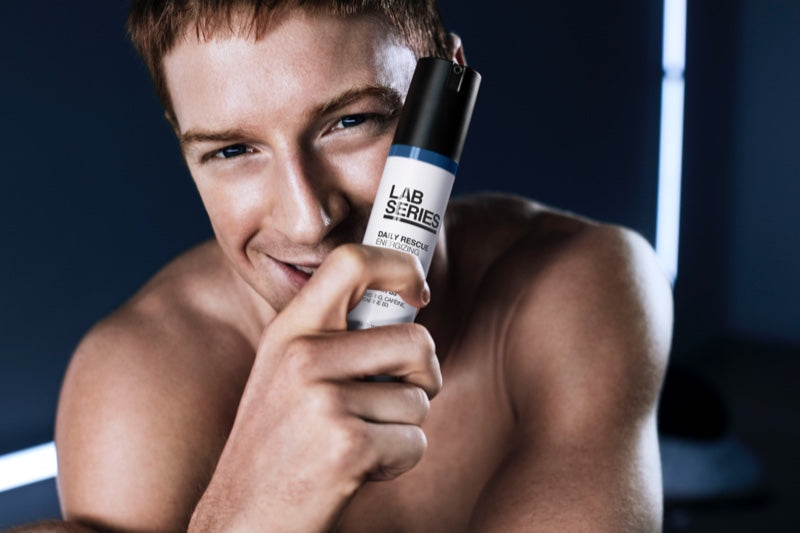 Each individual has specific skin needs, so it's no surprise that although men and women can have similar skin concerns, they may need different kinds of treatments to address them, because of particular skin functions specific to each gender. While many products are gender-neutral and designed to work well for both men and women, men may experience a higher level of efficacy with products designed specifically for their concerns.
Lab Series began with a lab dedicated exclusively to understanding men's physiology and unique skin needs. With over 30 years of research and development, Lab Series has created high-performance solutions with technology and active ingredients to work specifically with men's skin and address their primary skin concerns with simple rituals for clear and visible results!
What Is Lab Series?
Lab Series was launched by The Estée Lauder Companies in 1987 to fill in a gap in the market at the time, positioning itself as the leader in men's skincare. To better suit the needs of male and male-identifying customers, who now have a plethora of skincare alternatives compared to what they had in the late 1980s, the brand recently refined its positioning through market research and consumer insights. By offering all-in-one skincare products or comprehensive regimens, Lab Series Skincare has customized the skincare procedure for the modern man.
The brand offers two main approaches to male skincare, Pro LS and Max LS:
Pro LS
This approach offers quick, effective solutions that work as all-in-ones for daily skincare.
Max LS
Comprehensive, cutting-edge technology that aids in the reduction of aging indicators.
Range Of Products
Lab Series' comprehensive selection of products addresses a wide range of skincare concerns:
Cleansers
Serums
Moisturizers
Shaving Creams
SPF
Travel Size Products
Eye and Lip Care Products 
Lab Series Bestsellers
Lab Series Daily Rescue Hydrating Emulsion
The non-greasy lotion includes vitamin B3, caffeine, and ginseng, which moisturizes, improves radiance and invigorates the skin. The product is a lightweight emulsion that may be used in conjunction with other products such as sunscreen.
This solution promotes natural collagen development. Containing botanicals such as algae extract, which aids to moisturise and tone the skin, this mild serum has a lovely aroma and weightless feel when applied.
Oil Control Clay Cleanser + Mask
A thorough but gentle cleanser that lathers to remove impurities, oil and dirt from the skin. Bonus: apply to dry skin and keep it on for five minutes before washing it to use it as a mask as well as a cleanser, for minimizing pores. 

Is Lab Series Worth It For Men?
Lab Series was founded by a long-standing beauty industry professional specifically for men's skincare needs. This comprehensive line is consistently ranked as one of the top men's skincare brands because it contains effective technology at a reasonable price point, and its simple step by step routines make it easy to integrate into men's busy lives. Addressing top concerns like oil control, hydration, and age defense, these multi-tasking products are simple and minimal, and easy to take on the go. Our verdict: definitely a yes, if you are looking for a gimmick-free, streamlined skincare routine!