111Skin - Space-Tested Skincare Innovation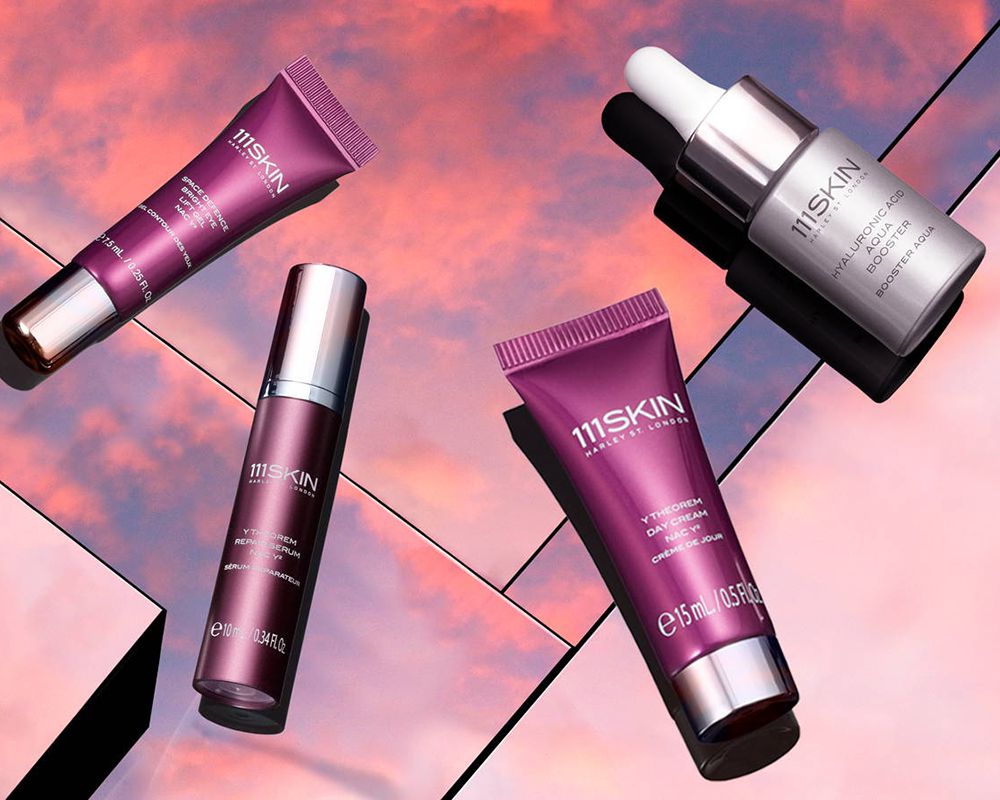 We are thrilled to announce our partnership with 111Skin! Created by renowned plastic and reconstructive surgeon Dr. Yannis Alexandrides MA FACS, this beauty phenomenon has exploded into the very crowded skincare space with a reputation for powerful, transformative results. 
How It All Started
111Skin was founded with just one product and one clear aim: create a serum to help Dr. Yannis' patients' skin heal faster and more effectively after surgery. Drawing on intimate knowledge of skin function from his highly successful surgical practice, Dr. Yannis created Y Theorem Repair Serum NAC Y². This potent serum not only healed skin dramatically, but it also plumped, softened, and brightened the complexion, providing dramatic anti-aging benefits. Word soon spread, and patients soon began requesting bottle after bottle. 
Shortly after the inaugural serum launch, Dr. Yannis Alexandrides and his wife, creative director Eva Alexandrides, established the full range of 111Skin solutions after finding that the clinical-strength cosmetic products popular in the USA would sometimes cause irritation in his patients. Together, they set out to create a range of equally effective alternatives that were much more tolerable to sensitive skin.
Tested In Space
NAC Y², the groundbreaking ingredient complex behind all 111Skin products, was created by Dr. Yannis with the help of European space scientists. Its first key component is N-acetylcysteine (NAC), which boosts the production of Glutathione, an amino acid and essential building block of our skin. This helps protect your skin against oxidative stress, and plays an important function in tissue repair. 
This patented ingredient complex also stimulates the internal production of Vitamins C and E, enhancing your skin barrier function, stimulating collagen production, and reducing UVA damage. This cocktail of antioxidant benefits reveals smoother, brighter skin for a radiant complexion. 
Shortly after this powerful cocktail was created, the scientists offered to test Dr. Yannis' new formula of NAC in space, a uniquely extreme environment that rapidly ages skin. The tests showed that NAC Y² helped stop DNA degradation and halted the aging process on a cellular level. This serum went on to achieve global acclaim!
The Benefits of NAC Y²
Increases your skin's water retention abilities

Reduces damage caused by oxidative stress

Increases skin softness

Decreases inflammation and skin injury

Boosts collagen production for youthful skin

Brightens and restores a balanced skin tone

Fortifies your epidermal barrier, protecting against aggressors
Discover 111Skin Products
With over 50 products in the range and Lady Gaga, Jennifer Aniston, Cate Blanchett and Victoria Beckham as enthusiastic fans, 111Skin has become a beauty phenomenon. Experience it for yourself with our top picks from this line!
Beloved by Victoria's Secret and celebrity make-up artists alike, this sheet mask brightens, calms, and moisturizes skin with Rose Damask, Colloidal Gold, and Peptides to tighten, plump, and smooth instantly. The special Hydrogel material is water-based to lock in even more hydration.
Concerned about fine lines and wrinkles in specific places? This Peptide-packed treatment gel contains a concentrated blend of anti-aging ingredients, zeroing in on deep-set lines and wrinkles caused by a loss of elasticity to tone, tighten, and lift targeted areas.
The serum that started it all! Dr Yannis' Y Theorem Repair Serum NAC Y² was developed to aid post-surgical scar healing. It does this and so much more, fading discoloration, visibly reducing wrinkles, repairing stressed skin, and plumping dehydrated complexion. Only a small amount of this rich serum is needed to see visible effects!
Dr Yannis' signature healing complex, NAC Y² dramatically reduces the effects of environmental damage, as well as promoting a clear, youthful complexion. This cult cream is infused with a signature blend of the purest active ingredients including Hyaluronic Acid and a potent Vitamin Complex to hydrate and plump your skin, shield the complexion, strengthen the skin barrier and repair damage. 
If you're a light sleeper, frequent flyer or party animal, you can trust these hydration-boosting, fine line plumping masks to transform and refresh tired eyes! With Hyaluronic Acid and Peptides, these strengthen the delicate under-eye area and reduce the look of fine lines. Skin-rejuvenating Retinol is delivered in small amounts to refresh this area even more.