The Cosmedix Brand Story: Clean Skincare Pioneers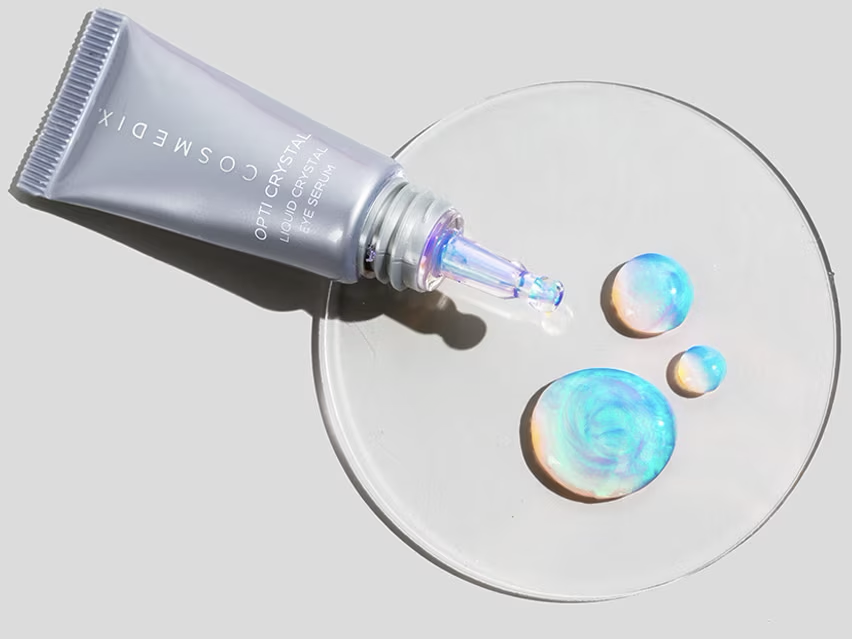 When it comes to skincare, finding a brand that is reliable, trustworthy, effective, and natural can be difficult. However, one brand that top estheticians, skincare junkies, and clean beauty enthusiasts constantly rave about is Cosmedix Skincare. With its commitment to natural ingredients, clean formulas and luxurious packaging, the brand has established itself as an industry leader in the clean skincare movement. Let's take a look at the story behind this beloved skincare line and what makes it such a great choice for your skin. 
The History of Cosmedix Skincare
Cosmedix was founded by experienced estheticians and nurse practitioners who wanted to bring professional-grade skincare products to consumers in an accessible way. With their combined experience and knowledge about science-backed ingredients, they began crafting formulas that addressed common skin concerns without harsh chemicals or irritants. Cosmedix sparked a positive shift in the skincare industry by placing value on overall skin health through strict formulation standards, superior innovation and skin-loving ingredients.  
What Makes Cosmedix Special?
When it comes to choosing a skincare line for your face and body, you want something that is both effective and safe. That's where Cosmedix stands out from other brands on the market – they offer high-performance formulations with natural ingredients that are gentle on your skin. The company even goes a step further by offering products specially designed for sensitive skin types and rosacea sufferers. In addition to their quality formulas, Cosmedix also offers luxurious packaging that will make any bathroom shelf look chic! 
Packaging & Formulas
Cosmedix prides itself on its commitment to natural and clean formulas. All their products are free from parabens, sulfates, petrolatum, mineral oil, PEGs, hydroquinone, synthetic fragrances and dyes—and are instead formulated with natural botanicals like eucalyptus extract and aloe vera juice for gentle but effective results. They are also 100% cruelty free, with no exceptions. These beautifully packaged products are positioned right at the intersection of luxury and cosmeceutical.
What Products Should I Use?                         
Cosmedix offers a wide range of products specifically designed for different skin types and concerns such as aging skin, acne-prone skin, dryness or redness. Some of the most popular products include:
Opti Crystal Eye Serum - Cosmedix's #1 bestselling, luxurious Liquid Crystal Eye Serum that is specially formulated with powerhouse ingredients to radically reduce the look of dark circles and improve the look of fine lines, wrinkles and sagging around the eyes.
Harmonize Microbiome Boosting Moisturizer - Hydrates the skin with a moisture-rich prebiotic that helps strengthen your skin's natural defense for a softer, smoother, more supple-looking complexion.
Surge Hyaluronic Acid Serum - This ultra-dewy Hyaluronic Acid Booster deeply moisturizes dry, dehydrated skin with a specialized blend of three forms of hyaluronic acid (1.5%), niacinamide and kiwi fruit water.
Purity Solution Cleansing Oil - A two-in-one makeup remover and cleanser with a nutrient-rich blend of radiance-boosting oils that gently melt away dirt, oil, makeup and impurities for a hydrated, healthy-looking glow.
Conclusion
If you're looking for a quality skincare line that is committed to providing clean, effective, yet gentle formulas with luxurious packaging then you should definitely give Cosmedix Skincare a try! Their commitment to safe ingredients means you can trust their products won't cause any harm or irritation while still delivering visible results on your skin over time. With uber clean ingredients and clinical level actives, Cosmedix has achieved its goal to combine clean skincare with clinical-level results. Whether you have a specific skin concern in mind or just want something extra special for your everyday routine, there's sure to be something from Cosmedix perfect for you!