New Year, New You - Skincare Resolutions for 2023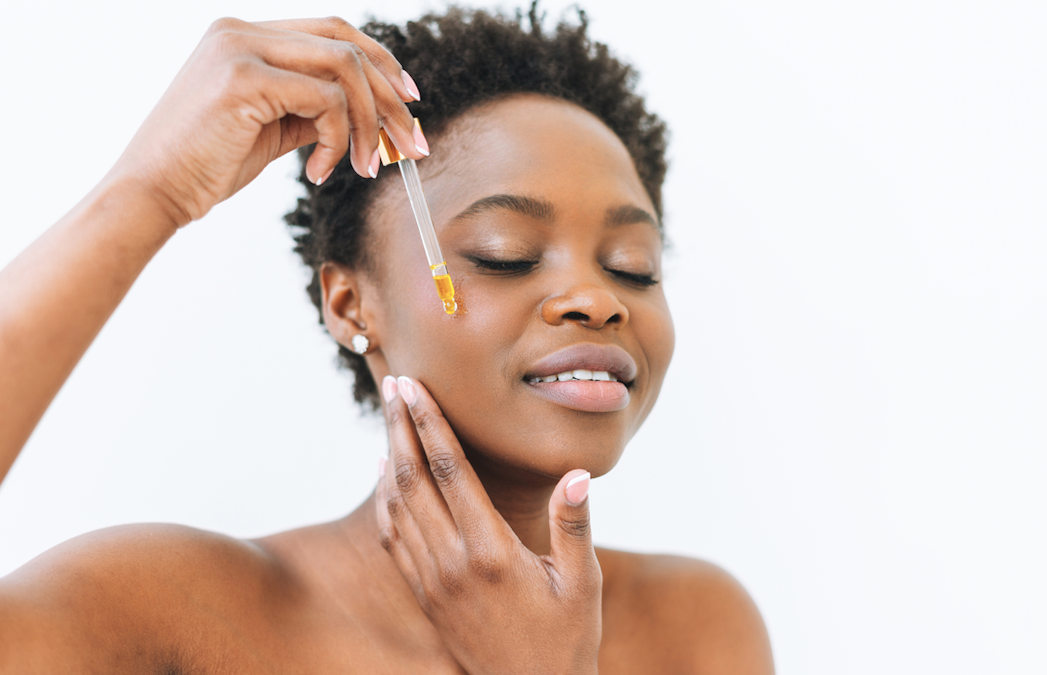 It's the start of a new year and you know what that means: resolution time! While some of us look forward to making fresh goals for the year, others are rolling their eyes at the thought of adding yet another thing to their to-do list. In between our many lifestyle goals like diet, exercise, sleep, and focusing on our families and careers, taking time to squeeze in a detailed skincare routine can seem a little out of reach. However, we know that when we focus on our skin, we also focus on our health and well-being. The little time we devote to self-care can really boost our mood (as well as our appearance, of course!) and feelings of self-satisfaction. Here, we've outlined 4 simple skincare goals you should aim for in 2023.
1: Clean Out your Skincare Stash
The first step in any good skincare regimen is cleaning out your stash. We all have that one drawer or cupboard that's filled with half-used beauty products! Out with old, expired sunscreens and serums; in with fresh and effective products. Check expiration dates, examine product consistency (has it thickened or changed color?), and maybe even ask for advice from a professional if needed. A well-stocked skincare cabinet should never be filled with questionable products that could potentially irritate skin instead of helping it heal! Take an afternoon and go through every product in your bathroom cabinet and get rid of products that have expired or just haven't been working for you. You'll feel much better once the extra product clutter is out of your life!
2. Mask at Least Once a Week
Masking is an essential part of any beauty routine, but it's an easy step to skip because it's not part of the daily cleanse, tone, and moisturize routine. We know because we're guilty of this when we get busy, too! But the benefits of masking far outweigh the time spent doing it: masks contain serious levels of active ingredients that can penetrate and heal your skin due to the amount of time they're left on your face. For dry or sensitive skin types, nourishing masks can soothe and deeply hydrate parched skin on a deeper level. For oily or combination skin types, absorbent clays or salicylic acid (like in Cosmedix Clear Mask, pictured above) can combat breakouts and excess shine. Look for a mask that is specifically formulated for your skin type, and use it at least once a week. Your skin will thank you, and you'll start looking forward to this little bit of weekly pampering in no time!
3. Remove Your Makeup Every Night
This may seem like an obvious resolution, but taking off your makeup before bed is one of the most important things you can do for your skin. You'd be surprised at how many stories we hear about people feeling so tired at the end of the day, that they end up falling asleep with some or all of their makeup still on! Not only will sleeping in makeup clog pores and cause irritation, but it also strips away moisture while you sleep — leading to dry patches on your face come morning. Invest in a gentle yet effective cleanser that doesn't strip away natural oils or leave skin feeling tight afterwards, like Eve Lom Cleansing Balm. It's also important to pick a regular time to remove your makeup and do your skincare routine before you feel super drained and just shut down. One good tip is to do your cleansing and makeup removal right after you get home from work, so you get it out of the way early on. Another hack is to set a "wind-down alarm" on your phone that alerts you to begin your skincare routine 30 minutes before your bedtime.
4. Wear Suncreen Every Day
Sunscreen should be worn every single day - no exceptions! Sometimes, we can feel like we don't need to apply sunscreen if it's cloudy, or if we're going to just be indoors all day, but the truth is, even those little moments of sun exposure add up. UVA and UVB rays can penetrate through clouds and windshields, and reflect off surfaces. If you're going to be in any direct sunlight at all, make sure you apply an SPF of 30 or higher. Elta MD UV Elements Broad Spectrum 44 provides lightweight, tinted mineral protection for daily use. Sun damage is the number one cause of premature skin ageing (especially wrinkles and dark spots), so it's important to not skip this step! And don't forget about sensitive areas like the neck and chest – those need protection too! Pro tip: keeping an extra bottle in your car or bag for easy access is a good hack for when you're rushing out of the house and forget to apply, or if you need to re-apply throughout the day.
Conclusion
With these four easy-to-follow resolutions under your belt this New Year — cleaning out your skincare stash, masking at least once a week, removing your makeup every night and wearing sunscreen every day — you'll be set to tackle 2023 looking refreshed and confident! By making these resolutions a part of your daily routine, you'll be able to see noticeable improvements in the health of your skin over time. So here's to 2023 being full of glowing complexion goals achieved! Cheers!