Comparing Purelift Pro vs Purelift Face: This Instant Facelift Deserves A Spot In Your Life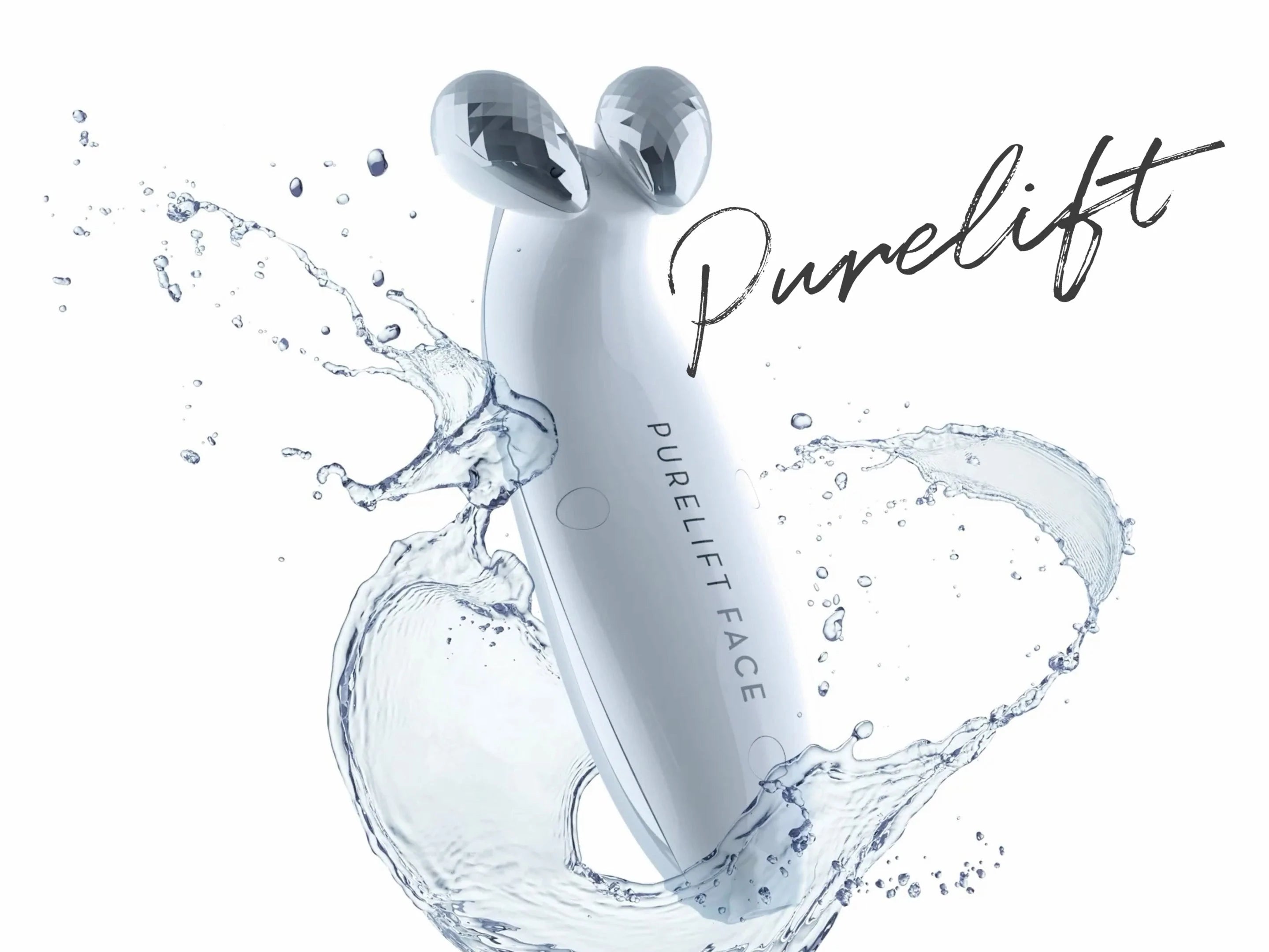 You've done the research, read the reviews, and have now decided to invest in a Purelift Device for facial toning and sculpting. First of all: great choice! But how do you decide which one is best? Here, our beauty experts give you a clear comparison between Purelift Pro (designed for estheticians and skincare professionals) and Purelift Face (designed for at-home use). Read on to find out which one is right for you!
Purelift Pro is the beauty device market's leading non invasive face-elevating and shaping device. It profoundly stimulates and lifts your facial muscles with proprietary triple-wave muscle stimulation, offering a fuller, more beautiful face in only 10 minutes a day. Results increase dramatically with consistent use and are permanent, as long as you maintain consistency. Purelift Pro is the market's most advanced facial-shaping device.
Purelift Pro is ideal if you are okay with spending more time caring for your face, or want intensive results. Its larger battery, more treatments per charge, and longer handle make it ideal for extensive and skilled usage.
Highlighted Features:
A single charge may last over 50 uses
Deep penetration of the muscles underneath the skin, up to 2 cm
Deep stimulation and immediate skin tightening in a single bundle
No-pain stimulation due to oscillating electronic pulses
How Does It Work?
Purelift Pro employs its proprietary Triple-Wave Technology, in which the first wave (low frequency) acts as an anesthetic, the second wave (mid frequency) operates in the dermis layer, and the third wave (high frequency) penetrates deep into the facial muscles. Because the pulses are randomized, the muscles can never make adjustments—they must continue working, which is what gives you benefits.
Who Is It Best For?
This device is best for people who need intensive, targeted tightening of the eyes, jawline, forehead, neck, cheeks, and other regions. It simply takes 5 minutes to use on each side of your face (10 minutes total) to deliver an instantly toned look.
The Purelift Face is specifically designed for daily, on-the-go use. It is also the market's leading FDA-cleared non-invasive face elevation and shaping tool. The tens of thousands of microscopic muscle fibres in your face grow weaker and lose flexibility with time, but daily, consistent use of Purelift Face will help tone and tighten them for a more youthful appearance.
Highlighted Features:
Safe for personal usage on a daily basis
Designed to be used at home or while traveling
Has an LCD screen for ease of use
Electrical muscle stimulation using three waves
Deep penetration of up to 2 cm below skin's surface
How Does It Work?
Purelift's innovative three-wave stimulation sends motions directly into your facial muscles through diamond-faceted sensors. These sensors deliver EMS (electrical muscle stimulation) currents to your whole face, which are modest yet strong waves that strengthen your muscle fibres.
Who Is It Best For?
The Purelift Face is best for people who need a powerful yet portable device for toning and tightening the face on a regular basis, between regular esthetician visits. Since it is small, easy to use and compact, you can also bring it with you if you travel frequently. 
 Purelift Pro Vs. Purelift Face Comparison
| | |
| --- | --- |
| Purelift Pro | Purelift Face |
| Ideal for professional use | Best for overall daily use |
| There is no LCD | Has LCD screen |
| You can use it over 50 times on a single charge | You can use it about 30 times on a single charge |
| It boosts your collagen production and deeply tones skin and facial muscles | It gives you a more radiant, glowing and lifted appearance |
| The sensations of Purelift Pro are stronger and last longer | Purelift Face offers moderate yet noticeable tightening of the skin |
| Long-term use decreases fine lines and wrinkles and lifts the face and overall complexion | Boosts blood circulation and muscle rejuvenation, maintains treatment results |