Philosophy's Philosophy: Multipurpose, Effective Skincare That's Accessible To All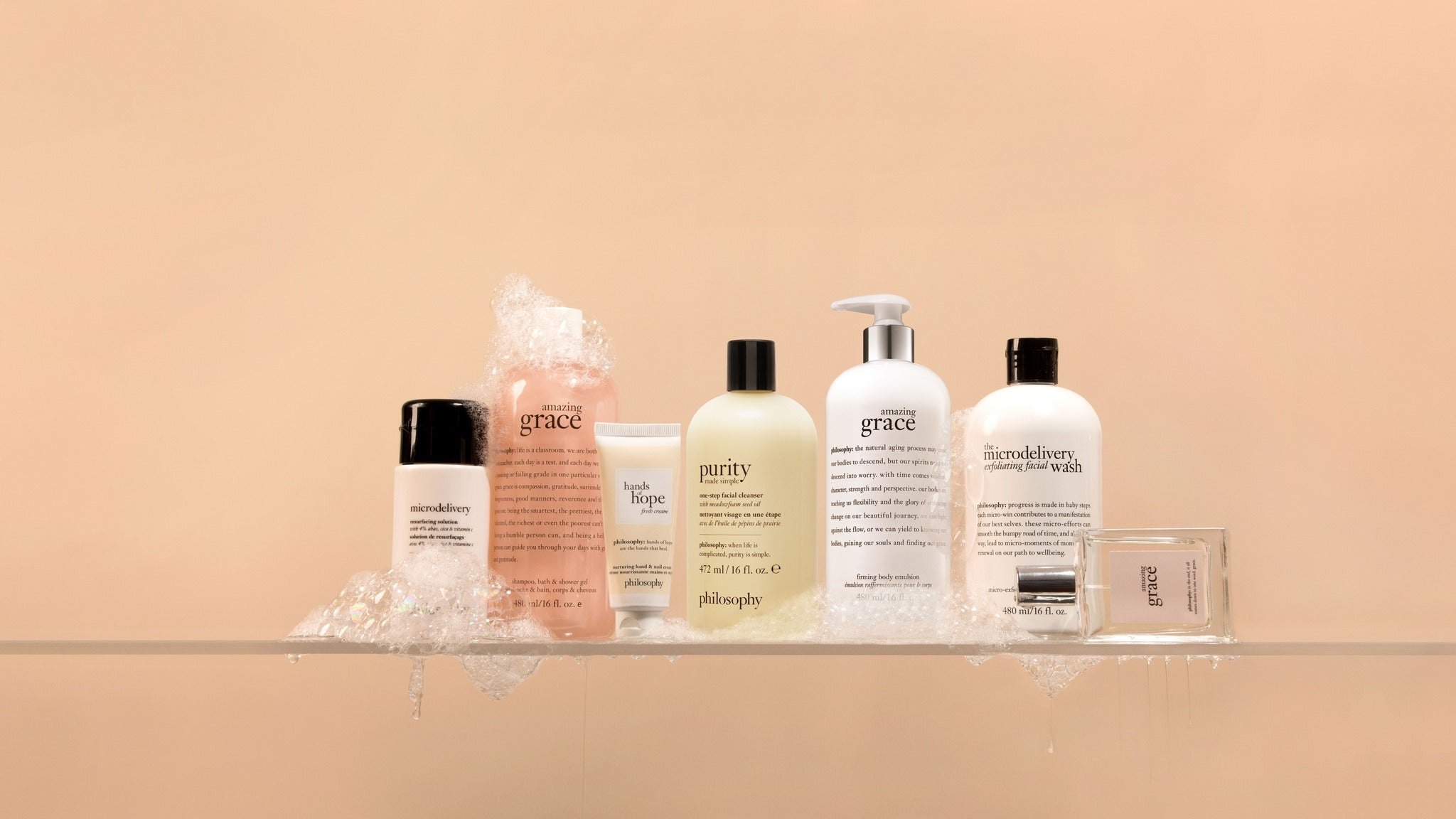 Philosophy founder Christina Carlino was hiking Camelback Mountain in Arizona in 1996, when a stunning rainbow appeared in the distance. She was moved by the beauty of her experience to create a skincare brand based in well-being, which wasn't the buzzword in the 90's as it is today.
Partnering with dermatological scientists to bring her brand to life, Carlino's vision was to offer skincare that was effective, yet simple and multifunctional. It worked: Philosophy's Purity Made Simple Cleanser is the #1 bestselling cleanser in America. The brand solidified its status with other bestsellers like Amazing Grace Eau De Toilette, and Anti-Wrinkle Miracle Worker Moisturizer.
Creating high-quality, accessible skincare wasn't the only end game Carlino had in mind for Philosophy. In 2014, the brand started the Hope & Grace Initiative to support women's mental health and well-being. Since its start, the initiative has donated almost $5.7 million in profits to community-based programs for women and families, distributed by an independent nonprofit, and has impacted nearly 1.8 million women.
Philosophy aims to help women improve their lives inside and out by encouraging well-being and the practice of self-care, to give back to themselves especially during stressful times.