Why You Need Different Morning & Evening Skincare Routines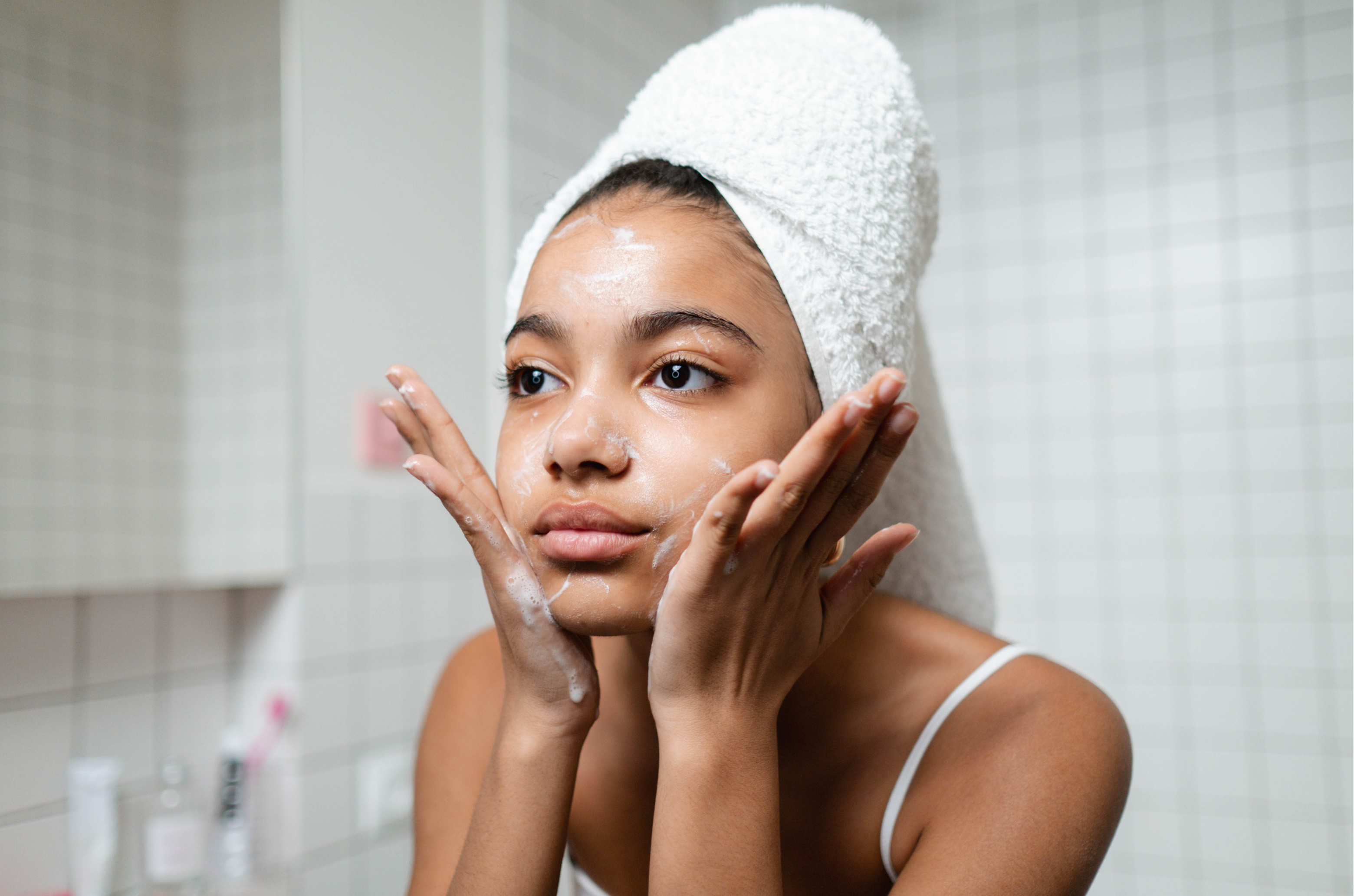 We all know that our body is ruled by our circadian rhythm, but did you know your skin is as well? From morning to night, our internal clock triggers a set of important changes that affect the way our skin behaves. During daytime, when skin is exposed to many aggressors, it goes into protection mode, producing lipids that strengthen the skin barrier.
At night, when there are less stressors, skin goes into repair and reconstruct mode, increasing blood flow and decreasing oil production. Adjusting your skincare routine to work in harmony with this rhythm will create maximum results and rejuvenation!
MORNING
Your morning skincare routine is super important, because it's essential to prep your skin for fighting against environmental pollutants, oxidative stressors, pollution, and more. The right products will work in harmony with your skin's daytime lipid production to fortify and strengthen. Start with a gentle and hydrating cleanser such as Alastin Gentle Cleanser, that doesn't strip the epidermis but removes oil and bacteria that have accumulated overnight.
Antioxidant-rich serums, barrier-strengthening fatty acids and free-radical fighting Vitamin C skincare all provide the necessary armor to defend against aggressors. Murad Essential-C Day Moisture Broad Spectrum SPF 30 combines Vitamin C, Gingko Biloba, and solid sun protection with a perfect texture that disappears flawlessly under makeup or wears well on its own.
MURAD ESSENTIAL-C DAY MOISTURE BROAD SPECTRUM SPF 30 | PA+++
EVENING
Skin regeneration is at its height overnight, when your skin turns its attention to the synthesis of proteins like collagen and elastin. A well-thought out evening routine can enhance your skin's revitalizing nightly rituals.
StriVectin Advanced Retinol Concentrated Serum boosts the production of proteins that help with skin density and wrinkles, without the sensitivity commonly associated with Retinol. During the night, our skin also moves away from producing lipids, which can mean a drier-feeling complexion.
Cellcosmet Preventive Cellular Night Cream intensely moisturizes and is rich in stabilized cellular extracts to help revitalize skin overnight, prevent fine lines, and help you wake up ready to face a new day!
STRIVECTIN ADVANCED RETINOL CONCENTRATED SERUM 
CELLCOSMET PREVENTIVE CELLULAR NIGHT CREAM