Fragrance Types: A Guide to Finding the Perfect Scent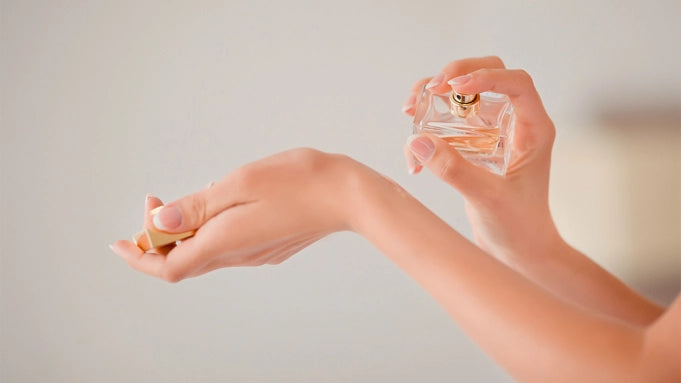 When it comes to finding the perfect scent, there are so many options on the market that it can be overwhelming. How do you choose the right fragrance for you with so many different types and variations available? We've got good news: knowing which fragrance type suits your personality best is a great place to start! Let's explore the four main fragrance types—Floral, Oriental, Amber, and Fresh—to help you decide which one works for you. 
Floral Fragrances
Floral fragrances are typically light and feminine, with scents of flowers like jasmine, gardenia, rose and narcissus. These fragrances evoke feelings of joy, optimism and romance. They're great for everyday wear because they are subtle but still noticeable enough to make an impact without being overpowering. They are also versatile enough to be worn in both summer and winter months. If your style leans towards romantic, soft and feminine, then a floral fragrance may be right for you. Our Floral pick is Philosophy Amazing Grace: the beloved and iconic soft floral features a long lasting concentration of bergamot, soft muguet blossoms and musk.
Oriental Fragrances
Oriental fragrances are warm and sensual scents typically featuring notes of musk, patchouli or sandalwood blended with spices like cardamom or cinnamon. The most intense of the four groups, these luxurious scents evoke feelings of passion and exoticism. These scents have a warm quality that makes them perfect for cooler weather or evenings out. If you want something bolder than floral scents but still sensual and sophisticated, then an oriental fragrance might be the way to go. Our Oriental pick is Guerlain Shalimar: the first Oriental perfume in history, this mythic fragrance enchants with bergamot, iris, and vanilla notes. 
Amber Fragrances
Amber fragrances are known for their sweet musky tones such as ambergris and labdanum. These scents combine woody base notes such as sandalwood or cedarwood with hints of sweet vanilla and tonka bean. Their aura is warm yet complex, and can create an aura of mystery around anyone who wears them. Amber fragrances have a subtle sweetness that makes them perfect for both day-time wear, as well as evenings out for dinner or drinks. Wear this scent type when you want to make a memorable impression! Our Amber pick is Tom Ford Velvet Orchid: this boozy amber-floral contains a heady blend of Turkish rose oil, jasmine, purple orchid, and orange blossom.
Fresh Fragrances
Fresh fragrances feature clean notes such as citrus fruits or green tea combined with herbal accents like basil or rosemary. These crisp scents tend to evoke feelings of energy, freshness and vitality making them ideal for daily use throughout summer months when temperatures rise. They're also great for sporty or outdoor types, as they are clean, energizing, and not heavy or overwhelming. If you prefer light, refreshing scents that are crisp and clean, then the fresh category might be the one for you. Our Fresh pick is Acqua Di Parma Lily of the Valley: the delicate & lively scent of lily is enhanced by vibrant and luminous notes of grapefruit, petitgrain, and a touch of blackcurrant. 
Conclusion
Exploring more about the different fragrance types available can help you know which one will suit you best! Hopefully this guide has given you some insight into how each type smells and what kind of mood they evoke so that you can find your perfect scent. Whether it's floral, oriental, amber or fresh - knowing which fragrance type speaks most closely to your personal style is key in finding that signature scent that will blend seamlessly into your life and elevate your outfits and moods!