Discovering the Brilliance of Phyto-C Skincare: A Fusion of Nature and Science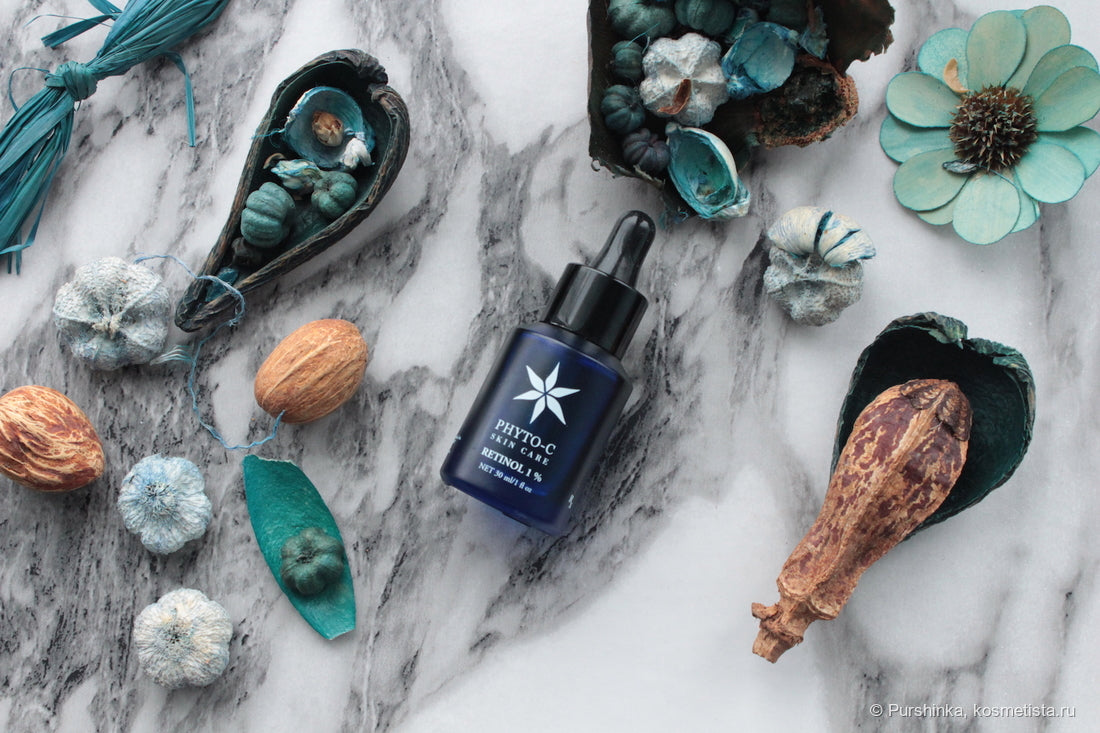 Oh Beauty is beyond excited to unveil the latest addition to our lineup of premium skincare brands – introducing the iconic Phyto-C! Founded by the visionary Dr. Mustafa Omar in 1995, Phyto-C has become a trailblazer in the beauty industry, harnessing the power of medicinal plants and blending them seamlessly with modern scientific innovations. As the "Father of Vitamin C," Dr. Omar's revolutionary stabilization of topical vitamin C has elevated skincare to new heights.
Unraveling the Enigma of Phyto-C Skincare
What sets Phyto-C apart is their seamless integration of modern science with traditional botanical techniques. Dr. Omar's groundbreaking work led to the introduction of the SuperHeal O-Live Leaf Extract, where the antioxidant properties of olive leaves were combined with topical Vitamin C. The result? Double efficacy and the birth of the wildly popular SuperHeal O-Live Leaf Extract range by Phyto-C.

Another standout creation is the Phyto-C Selenium in C Serum: a powerful combination of Selenium C alongside Vitamin C – a dynamic duo that forms the bedrock of Phyto-C's arsenal against visible signs of aging.
Phyto-C Skincare Stars: A Closer Look
B5 Gel
A global sensation, this exclusive formulation boasts a potent blend of Hyaluronic Acid and Vitamin B5, penetrating deep into the skin to deliver maximum hydration. Suitable for all skin types, the B5 Gel replenishes your skin with a surge of moisture, unveiling optimal skin health. Witness visible results by incorporating it into your morning routine.
Velvet Gel
Say goodbye to wrinkles and embrace smoother, revitalized skin with this remarkable wrinkle-correcting gel. Crafted with essential ingredients such as Amino Acids, Vitamin B12, B3, and Hyaluronic Acid, this rich formula not only diminishes fine lines but also provides deep hydration, enhancing overall skin texture and health. Make it a daily essential after cleansing for skin that radiates freshness.
Icy Blue
Experience the refreshing magic of this moisturizing gel, enriched with Hyaluronic Acid, Vitamin B5, and Menthol, delivering rapid hydration and a cooling sensation. Lightweight and perfect for all skin types, use it as your daily moisturizer on freshly cleansed skin to invigorate dull complexions and reveal a radiant glow.
Active Serum
A powerhouse formula, combining Salicylic Acid, Arbutin, Kojic Acid, Glycolic Acid, and Lactic Acid, aimed at tackling diverse skin concerns. This dynamic concoction offers gentle exfoliation, even skin tone, reduced appearance of blemishes, brightened complexion, and improved skin texture. Embrace the magic of this serum, especially if you have acne-prone skin, and watch your skin heal.
SuperHeal™ O-Live Gel
Prepare to indulge in the most potent moisturizing gel, featuring high concentrations of Hyaluronic Acid and Phyto-C's patented Olive Leaf Extract, nurturing and soothing dry, irritated skin. Clinically tested, this iconic gel harnesses antioxidant properties that reduce skin blemishes and minimize the appearance of fine lines and wrinkles. Experience the ultimate benefits by incorporating it into your daily routine.
Ready to Embrace the Brilliance of Phyto-C?
Embark on your skincare journey today by exploring our curated selection of these incredible Phyto-C products on our site. Your radiant skin awaits – it's time to let nature and science work their magic!