Cold-Weather Serums for Every Skin Type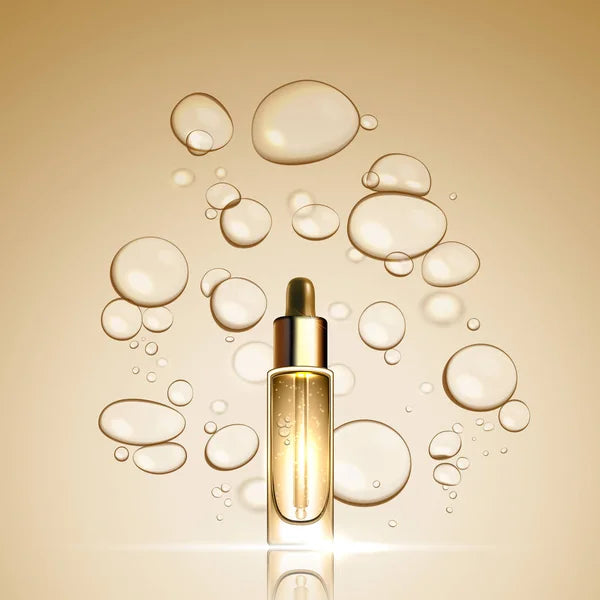 There's a point in late fall edging into winter that skin can get so dry, it seems like everything you slather on just disappears into the sharp, cold air. At that point the solution seems to be to keep applying more and more product, but over-applying too much of one product can clog your skin and can block pores, leading to other issues. 
According to many skincare experts, layering an intensely hydrating serum with strong active ingredients such as Hyaluronic Acid, Vitamins C and E, and Peptides before your day or night cream can multiply and boost the efficacy of ingredients in both products in a way that applying only one product does not. One ingredient can make up for what another lacks, and proper layering can provide an extra boost of hydrating cushion that slows down water loss in your complexion.
Below, read on for our best cold-weather serum recommendations to lock moisture in and keep dryness out!
Even the driest, most dehydrated complexions will be quenched with this intensely hydrating 7-day skincare treatment program. 111Skin The Hydration Concentrate uses powerful actives such as Sodium Lactate, Hyaluronic Acid microspheres and NMF Hydrating Complex to supercharge skin with moisture and create a healthy dewy glow. The Hydration Concentrate pairs nicely with any other ampoules, therapy serums, or moisturizer, calming and illuminating skin.
PCA Skin Hydrating Serum is a clear, oil-free hydrating serum that nourishes and replenishes dull and lackluster skin, leaving it looking healthy and refreshed. A specialized blend of antioxidants and moisture-binding ingredients leave skin soft, plump, and hydrated. Sodium PCA, Aloe Vera, and Hyaluronic acid boost collagen production, stimulate circulation, calm and condition the skin. Suitable or all skin types and excellent for acne-prone or oily skin. 
Clinically proven to help increase your skin's moisture levels by up to 20% in just two hours, this simple but highly effective concentrate uses a very high concentration of Hyaluronic Acid to help smooth, plump, hydrate and protect your complexion. Perfect for normal to dry skin, this fast-absorbing, non-greasy serum noticeably locks in moisture without the risk of irritation, keeping it healthy and supple. 
This brilliant, multi-tasking serum works overnight as you sleep to visibly repair skin damage. Featuring Hydration Repair Complex, it boosts skin's natural exfoliation process and restores the moisture barrier to reduce fine lines and wrinkles while locking in hydration. Bonus: this serum features RéVive's signature Bio-Renewal Peptide, which helps to brighten up dull skin, revealing a younger, more luminous complexion. 
This Epionce fan favorite is a highly advanced anti-aging serum using botanical sources of Vitamins A, B, C, D and E for healthier-looking skin. Winner of the New Beauty Award for "Best Botanical Serum", this clinically-proven serum is perfect for mature and aging skin. It's safe to use and delivers fast results that visibly improve the signs of skin aging. The non-irritating formula also makes it a great pick for users with sensitive skin.