Sunscreen, Meet Skincare: Stay Sun Safe With Our Top 5 SPF Skincare Picks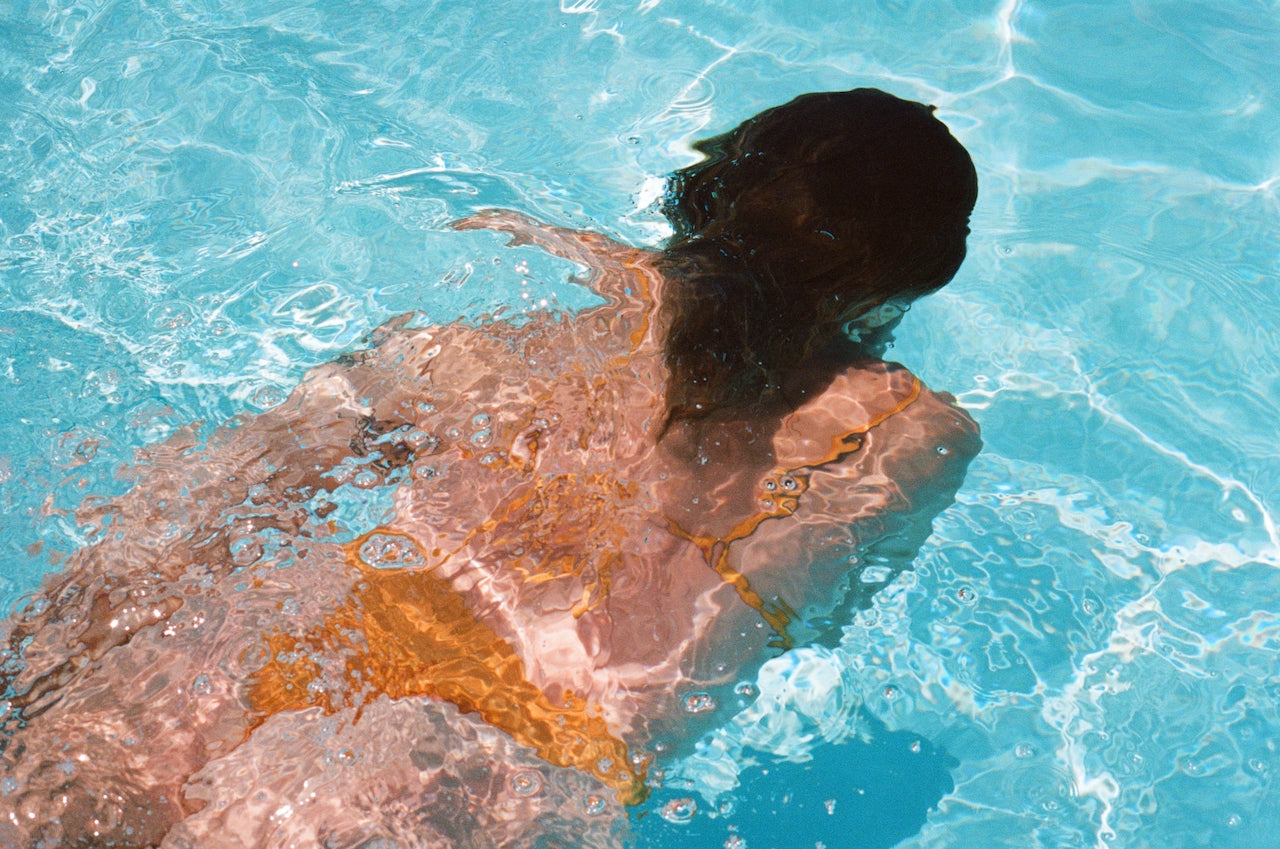 Ah, summer – the season we've waited all year for! We're super hyped for warm, balmy weather, long, sun-soaked days, festival season, and spending tons of time at the pool or beach. However, the eternal struggle of maintaining a multi-step skincare routine is further complicated by having to slather sunscreen on every bit of skin exposed to sun. Fear not, fellow beauty enthusiasts, we've got a perfect hack: SPF Skincare! These hero products combine 2 or even 3 to 4 steps in one, blending high SPF with moisturizers and serums with powerful active ingredients, so you can spend less time in front of the mirror and more time doing the fun stuff you really want to do. Let's dive into the delightful world of SPF-infused skincare products, where sun protection meets moisturizer, tinted SPF acts as foundation, and SPF powders offer a shimmering shield—all in one magical multitasking product!
SPF Skincare: Where Sunscreen Meets Beauty
SPF Skincare, a game-changer in sun protection, is a category of skincare superhero that combines the powers of SPF (our trusty shield against UV rays) with the goodness of moisturizer, tinted serums, and even setting powders. Think of it as the culmination of science, beauty, and a touch of magic. These versatile formulations cater to diverse preferences and skin needs. SPF-infused multi-purpose products not only shield the skin from harmful UV rays but can also deliver essential skincare ingredients, universal tints for an even complexion, and anti-aging benefits. The convenience and effectiveness of SPF Skincare makes sun protection an effortless part of your daily beauty routine while you enjoy the added perks of glowing, youthful skin.
How SPF In Skincare Works: The Epic Tag Team Against UV Villains
Let's put on our nerdy lab coats for a moment. SPF stands for Sun Protection Factor, and it's the numerical wonder that tells us how long our skin can bask in the sun's glow without turning into a sizzling lobster. The higher the SPF number, the more protection it offers, preventing sunburn and minimizing the risk of skin cancer, premature aging, and other sun-induced skin concerns. When SPF is combined with skincare, it's like 2 BFFs always watching each other's back. The SPF forms an invisible shield, blocking those harmful UV rays from wreaking havoc on your delicate skin, while the skincare components pamper and nourish your epidermis. It's teamwork at its finest, and we couldn't be more thrilled!
Finding 'The One' in a Sea of SPF Skincare Options
Now, the classic "find-your-holy-grail-product" search begins. First, identify your skin type and concerns – are you more of a combo-to-oily gal or a member of the dry skin squad? Skin types on the combo to oily side will benefit from light, oil-free moisturizers with sunscreen and SPF-infused powders to combat shine. Dry or mature skin needs richer hydration, so look for SPF-containing rich creams with hydrating or anti-aging benefits. Next, hunt for that magic number – SPF 30 or higher is the golden ticket. Now, check the ingredients list – we want antioxidants and skin-nourishing goodies, not a potion loaded with questionable chemicals like parabens and Oxybenzone. And lastly, don't forget the texture – it should feel like a dream gliding onto your skin, not like frosting a cake (we reserve that for actual cakes). 
Cloudy with a Chance of Sunburns: Why SPF is Your BFF Rain or Shine!
Yes, you need SPF every day, even on cloudy days, and it's non-negotiable – no ifs, ands, or sunburned butts! You might think UV rays only come out to play on sunny days, but in reality, they're always on, with no off button. Rain or shine, summer or winter, they'll pierce through clouds, shine through home or car windows, and even bounce off surfaces to reflect rays back onto your skin. In short, whether you're taking a short walk around your neighborhood, or sitting by the window with your morning coffee – don't think you're safe! UV rays can still find you, and they won't spare your complexion. Daily SPF application is like giving your skin a VIP pass to glowy, youthful radiance – and who doesn't want that?
Slay Those Sunburns: Sun Safe Tips You Can't Resist
Slather On SPF With Abandon: Forget stingy applications, darlings! To keep those UV rays at bay, liberally drench yourself in SPF skincare at least 30 minutes before stepping into the spotlight. And don't be shy to reapply every two hours – maintenance is key.
Be A Sun-Dodging Pro: Who needs a scorching hot tan when you can rock the shade like a boss? Seek refuge from those peak hours between 10 a.m. and 4 p.m., when the sun is at its most intense. Trust us, you'll thank us later when your skin isn't bright red like a barbecued tomato.
Glam Up In Sun Armor: Time to unleash sun protective style! Long-sleeved shirts, wide-brimmed hats – think of it as your chic sun shield ensemble. Top it off with sleek UV-protective sunglasses, and you'll be turning heads while turning away harmful rays!
Break Up With Tanning Beds: Sorry, tanning beds, it's not us; it's you – and your cancer-causing UV radiation. Avoid those booths of doom like the plague! Skin cancer and premature aging? No, thank you.
Glow-Getter Approved: 5 SPF Skincare Must-Haves
Epionce Daily Shield Tinted SPF 50
Flawless protection, no matter the tone! This universal tint lightweight SPF is perfect for all skin types, even sensitive skin. With botanical antioxidants and a sheer tint, it's a game-changer for daily glow and a top pick by experts!
Philosophy Hope In A Jar Smooth Glow Moisturizer SPF 30
Meet your skin's BFF: Hope in a Jar! Hydrates, smooths, and fights off harmful rays with SPF 30 protection. With enhanced hyaluronic acid and a dash of glycolic magic, it's the secret to a smooth summer glow.
Avene Mineral Tinted Compact Beige SPF 50
Perfect for oily or combination skin, this 100% mineral filter provides strong sun protection in a cream-to-powder formula, with a side of powerful antioxidants. Compact + mirror for easy reapplication – so no UV rays can stand a chance.
Elemis Pro-Collagen Marine Cream SPF 30
This 3-in-1 skincare hero is the ultimate anti-wrinkle moisturizer: it hydrates, firms, and shields your skin from the sun. With marine wonders like Padina Pavonica and Chlorella, it boosts hydration by 253% in 1 hour, all while smoothing fine lines.
Peter Thomas Roth Water Drench SPF 45 Hyaluronic Cloud Moisturizer
This weightless cream is non-greasy, invisible, and packed with 30% Hyaluronic Acid for a serious moisture boost! With SunBoost ATB™, Ceramides, and ProHyal+®, it fights photoaging while leaving skin weightless and silky smooth.