Rejuvenate & Hydrate: Your Guide to Moisturizing Facial Masks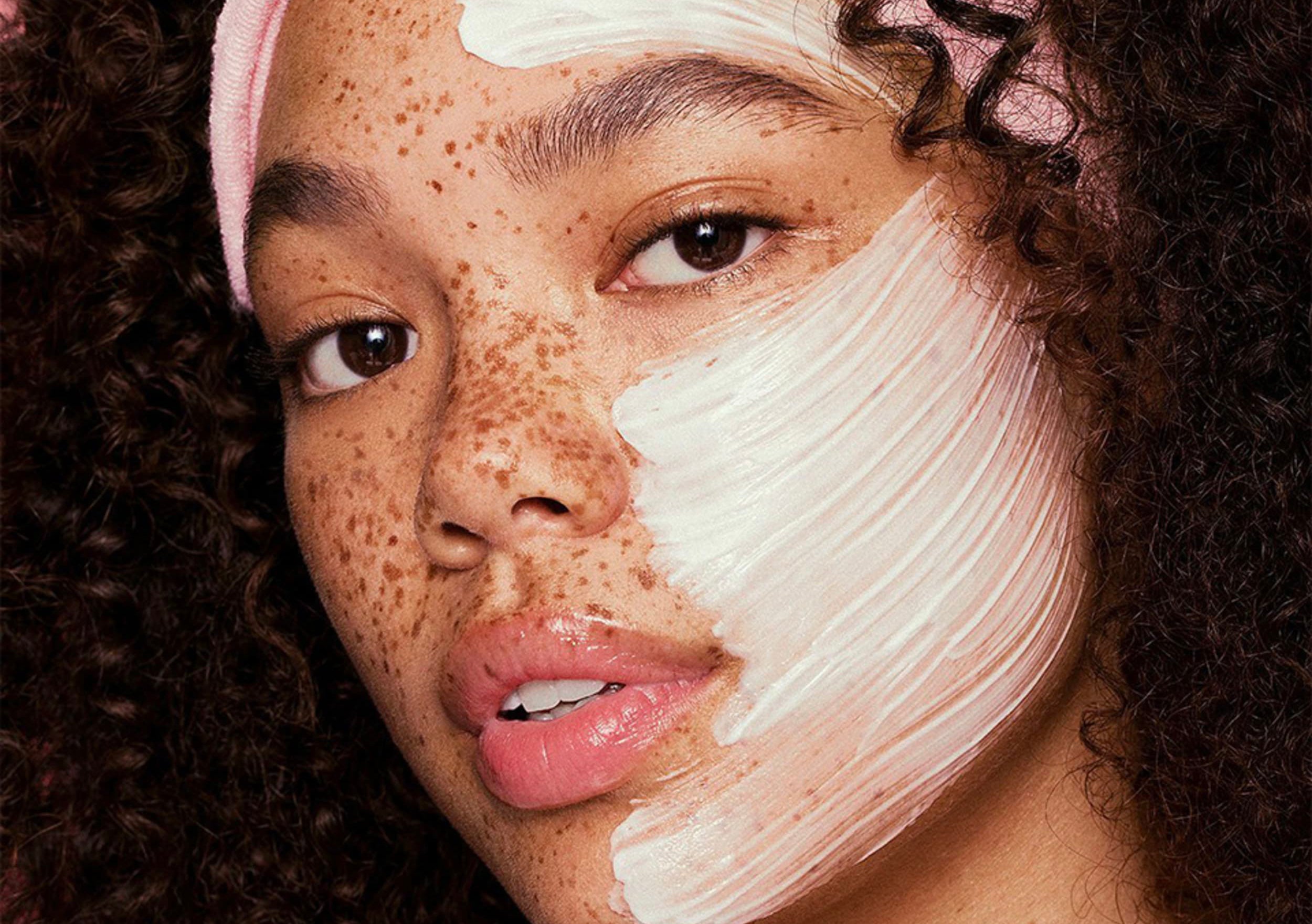 We've all been through those days when no matter how much moisturizer we put on, our skin feels drier than a desert, leaving us craving any splash of hydration. You may think this only happens in colder or drier weather, but believe it or not, dehydration can hit any time of year. There are many factors that cause your skin to feel dry, but first we need to understand: is our skin dry or dehydrated? There's actually a big difference between the two. And while we're discussing hydration, do moisturizing facial masks actually do anything for your skin, or are they just another trend? Can they be used by all skin types, even oily and acne-prone? We say yes! With their ability to address a range of skin concerns, from dryness to dehydration, and bring an instant boost of hydration, moisturizing masks are an essential, must-have staple in everyone's skincare routine.
Dryness vs. Dehydration: Same Same But Different
There's a ton of confusion regarding skin dryness and skin dehydration, so how do you tell the difference between the two? Think of dry skin like a sun-parched desert, with roughness, flakiness, and visible signs like fine lines making an appearance. On the other hand, dehydrated skin is like a piece of fruit that's been out on your counter too long – it feels sunken, tight, dull, and lacks that healthy glow. The main difference lies in the root cause – dry skin is a lack of oil, while dehydration is a lack of water. To tell which one you're facing, observe your skin's texture and how it behaves throughout the day. If you are noticing itchiness and flakiness, a rough surface, and visible surface signs, your skin is likely dry. If your skin has lost that bouncy texture, feels sunken, looks dull and lackluster, it's most probably dehydrated.
Moisturizing Facial Masks: What's Your Type?
SHEET MASKS
These magical sheets are soaked in a serum-like bath packed with hydrating ingredients like hyaluronic acid and aloe vera, working wonders to quench thirsty skin and give that lit-from-within glow. They're designed to be left on for 20 minutes or more, allowing the nutrients to penetrate deep into skin. Our pick: 111Skin Rose Gold Brightening Facial Treatment Mask.
GEL MASKS
Think of gel masks like a refreshing splash of cool water on a hot summer day. Gel masks contain water-based formulations to provide instant hydration to dehydrated skin, leaving it plump and rejuvenated. They're perfect for combination or oilier skin types, as they provide hydration without heaviness. Our pick: Peter Thomas Roth Cucumber Gel Mask.
CREAM MASKS
Cream masks are rich and luxurious, often infused with nourishing oils and buttery textures, making them ideal for combating dryness and replenishing the skin's moisture barrier. They're like turbo-charged moisturizers, perfect for plumping and rejuvenating even the driest of skins. Our pick: Augustinus Bader The Face Cream Mask.
CLAY MASKS
Clay masks are the detox masters, great for drawing out impurities without stripping the skin of its natural oils. Not all clay masks are drying – depending on what other ingredients are used, such as honey or glycerin, clay masks can infuse the skin with an intense dose of moisture, helping it stay supple and radiant. Our pick: Cosmedix Detox Activated Charcoal Mask.
Can Every Skin Type Use Moisturizing Masks?
Whatever your skin type, moisturizing facial masks are a beneficial addition to your skincare routine. Whether you have oily, sensitive, or dry skin, there are masks perfectly suited to meet your needs. Don't hesitate to incorporate them into your regimen and watch them transform your skin and restore your smoothness and glow!
Finding The Perfect Moisturizing Mask: Ingredients To Know
HYDRATION HOARDERS
Look for masks loaded with hydrating powerhouses like hyaluronic acid and glycerin. Your skin will guzzle up that moisture like it's chugging down an overpriced smoothie!
NUTRIENT KNIGHTS
Seek masks with skin-loving vitamins and antioxidants. We're talking about Vitamin E, C, B, botanical extracts, and soothing actives – they'll shield your skin from pollution and free radicals.
SENSATIONAL SUPERFOODS
Embrace masks with natural superfoods like avocado, honey, and aloe vera. Think of them as a feast for your skin, nourishing it to perfection!
TEXTURE TANGO
Consider your skin type and pick a mask with the right texture. For oily skin, go for a lightweight gel-like texture, while creamy masks will soothe dry or sensitive skin with a soft blanket of moisture.
The Takeaway
So, it's decision time! To find your perfect moisturizing facial mask match, listen to your skin's particular wishes and needs. Is it yearning for deep hydration, a boost of nutrients, or a dose of calming superfoods? For dry skin, opt for rich, emollient moisturizers that lock in precious oils, while dehydrated skin craves water-attracting ingredients like hyaluronic acid in lightweight, hydrating formulas. Moisturizing facial masks are the ultimate superheroes of skincare, and you'll never be disappointed investing in one. Now, go forth and mask like a pro!