Ren Clean Skincare: A Commitment to Natural, Safe Ingredients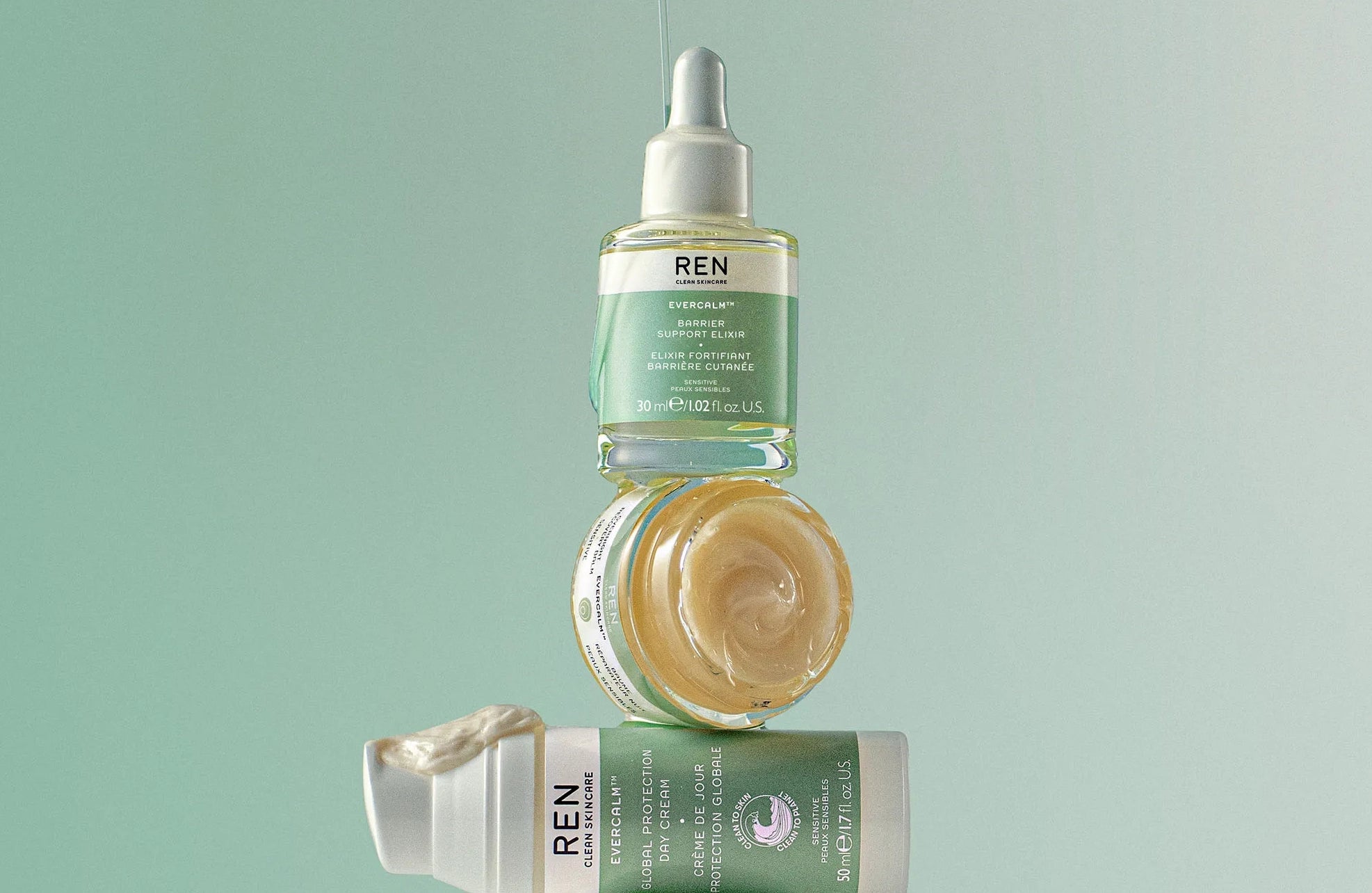 Have you ever stopped to think about all the ingredients that are actually in your skincare products? Not just the active ingredients but all of the other maybe not-so-safe chemicals that might be lurking in there too? If you haven't, don't worry - you're not alone. Cosmetic ingredient lists can be daunting and hard to understand. And while we love safe synthetic actives that work well on skin, we don't need all those other nasties lurking in our creams and serums. But can we really get the same results with natural and clean beauty products?
If you're looking for a brand that has made a commitment to natural formulas that show real results, we've got one for you: Ren Clean Skincare. This UK-based, award-winning clean beauty brand that started in 2000 is known for their commitment to using only natural and organic ingredients, and they make sure to avoid any potentially harmful or irritating chemicals in their products. Let's take a look at some of their most popular products and see what makes them unique!
The Founders and Their Mission
Ren Clean Skincare was founded in 2000 by two friends—Antony Buck and Robert Calcraft—who shared a passion for skincare and a commitment to safe ingredients. It started as an independent British skincare line that focused on using pure, natural ingredients combined with advanced technology to produce amazing results, particularly on sensitive skin types that had strong reactions to harsh chemicals. The brand quickly developed a cult following thanks in part to its simple yet effective formulations, its commitment to sustainability, and its dedication to remaining free from animal testing.
Botanical Bestsellers
Clearcalm Clarifying Clay Cleanser - This cleanser is perfect if your skin tends to be on the oily side because it uses kaolin clay to gently draw out impurities without stripping away essential oils or drying out your complexion. It also contains zinc PCA which targets excess sebum production so that your pores stay clear and clean throughout the day! Plus it smells amazing thanks to lavender oil which helps calm stressed out skin too!
Bio-Retinoid Youth Serum - This powerful formula is designed to reduce signs of aging and give skin a more youthful appearance. It contains bio-retinol, which is an extract derived from plants that helps stimulate collagen production and increases cell turnover for smoother skin texture. It also contains hyaluronic acid, which helps keep skin hydrated, as well as anti-aging peptides which help reduce wrinkles and fine lines. 
Ren Evercalm Global Protection Day Cream – This cream is the ultimate fix for sensitive skin! With daily defence to help future-proof your skin against sensitivity and other signs of aging, this soothing product provides immediate calming effects. Its lightweight formula leaves your skin feeling soothed, hydrated and smooth without any greasy residue. Plus, 97% of study participants said immediately felt calmer after use, while 97% also reported feeling less inflamed during the day.
Evercalm Overnight Recovery Balm - This night balm is great if you suffer from dry or sensitive skin because it helps soothe irritation while providing deep hydration overnight so that your skin can repair itself while you sleep. It contains oat kernel extract which is known for its calming properties as well as raspberry seed oil which helps protect against free radicals. Plus it's rich in fatty acids like linoleic acid which help keep skin bouncy and smooth! 
Ren Clean Skincare offers an uncompromising commitment to natural, safe ingredients that won't harm your complexion or strip away important nutrients like many other commercial skincare brands on the market today do. Their extensive range of products caters perfectly to all skin types: dry or oily; sensitive or normal; young or mature. It's easy to see why Ren Clean Skincare has become such a beloved brand among those who want clean beauty options that are free from harsh chemicals or animal testing but still provide high-quality results!