What is Medical-Grade Skincare, and How is it Different?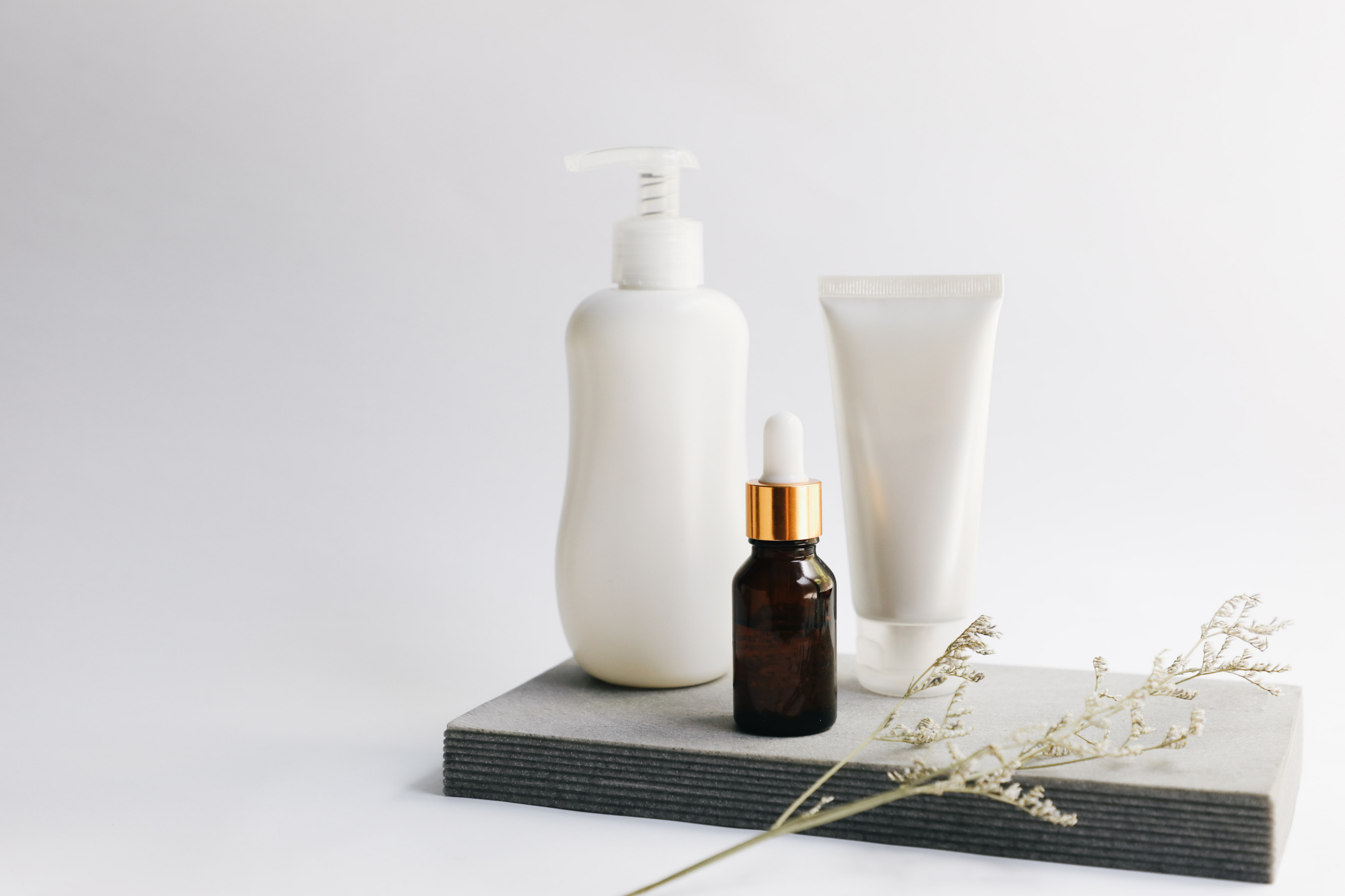 Unless you've been hiding under a rock the last few years, you've probably heard of the term "medical-grade skincare", and noticed many celebs and influencers promoting their favorite medical-grade skincare brands. Maybe you're kind of interested, but are wondering what the difference is, and whether or not you should care? Well, we're here to break down what this term actually means, what the differences are between medical-grade and mainstream skincare, and most importantly, why it should matter to you! Read on for more info.
What is medical-grade skincare?
Medical-grade skincare products, also known as cosmeceuticals, are designed especially to target specific medical skin conditions such as acne, wrinkles, or eczema, etc. Cosmeceuticals contain active ingredients that penetrate deep into the outermost layer of the skin in order to achieve specific targeted results. Examples of these active ingredients are: retinol, peptides, hyaluronic acid, or antioxidants. Unlike other high-end or drugstore products in your local Ulta or department store, medical-grade products are often prescribed by dermatologists or licensed aestheticians and are not readily available in many beauty boutiques.
Who can use medical-grade products?
Anyone can use medical-grade skincare products, but the key is to be careful as to what products are specifically made for what skin conditions, and to consult a dermatologist or licensed esthetician before combining different medical-grade products for multiple skin conditions to avoid skin irritation or reactions.
Why is medical-grade skincare better than drugstore products?
This is one of the most frequently asked questions by our customers. We have enlisted some of the key differences between the two that might help you in this case.
Better quality ingredients:
One of the key differences is medical-grade skincare products are formulated with 99% pure active ingredients as compared to over-the-counter products. We're not saying that drugstore products don't have such ingredients, of course, they do have but in lesser concentrations and that's why they're not able to affect the skin biologically. Whereas in medical-grade products, the concentrations are highest that leaves a drastic impact on your overall skin health.
Backed by science
Most medical-grade products are usually rigorously tested for several years before they enter the market. Patented ingredient combinations are backed by controlled studies to show a significant improvement in certain skin conditions before they are released by the brand. So this means that medical-grade brands may have a slower timeframe of new product releases, but when they do launch a product, it tends to yield more impressive and thorough results than mainstream skincare brands.
Penetrate Deeply Into Skin
As we mentioned, medical-grade products are designed to penetrate deeply into the skin layer. When the product reaches the innermost layers of skin, that's when the effective ingredients really come into play and can change and transform skin from the inside out. In many drugstore and mainstream products, effective ingredients are at a much lower concentration, so more often than not, the product sits on the surface of the skin and rarely penetrates deep enough to have any significant or long-lasting effect. 
Regulated by the FDA
Another major difference between the two categories is that medical-grade skincare products are regulated by the FDA, meaning that they must show proven clinical studies and research to back up any claims about their safety and effectiveness. Drugstore and mainstream products don't need to have this type of research to support their claims.
Designed by Medical Professionals
Many medical-grade skincare brands are designed and manufactured by dermatologists, scientists, and cosmetic chemists. These highly educated and skilled professionals bring their expertise in various areas of skin science to their cosmetic lines, often using innovative, groundbreaking, and patented technology to revive and transform skin. Since their approach is scientific rather than entirely marketing-based, products created from this standpoint tend to be much more effective in treating the skin conditions they claim to treat. 
Pricey but Effective
Medical-grade products tend to be on the more expensive side because of the long development period, research and studies, and high percentage of active ingredients. However, most of our customers say that a little goes a very long way with these products, because the concentration is so effective, so they tend to last longer and give visible results.
What are the best medical-grade skincare brands?
Over here at Oh Beauty, we are proud to offer a variety of premium, medical-grade skincare brands like Alastin, Cellcosmet, Elta MD, Epionce, Glytone, Image Skincare, Jan Marini, Neova, PCA Skin, and Replenix. Head on over to each brand page for more detailed information about each brand and what it can do for your particular skin needs!