Erase the Signs of Aging with Medical-Grade Eye Creams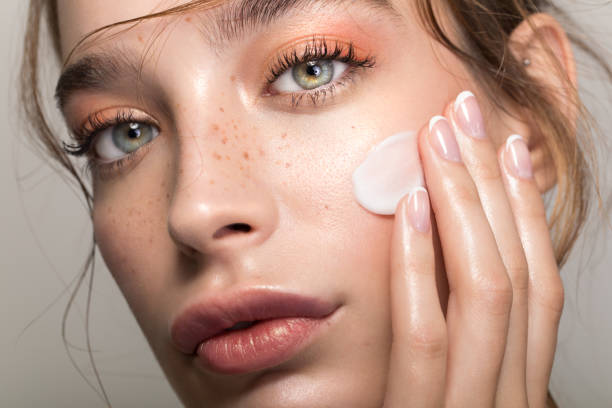 We all get the drill about must-have products—hello, sunscreen and moisturizer! But here's the thing: does eye cream deserve a spot in your lineup? It's an important question, especially when eye creams can be a splurge, often reaching a hundred dollars for a teeny-tiny container. So, are they a game-changer or just another product boosted to must-have status by clever marketing? Can your trusty face moisturizer do double duty and cover your whole face, under-eyes included? And if so, are some eye creams more worth the splurge than the rest?
What Exactly Does Eye Cream Do?
Okay, let's break it down: an eye cream is like a VIP treatment for the skin around your eyes. It's tailored for application on the delicate skin around your eyelids to address under-eye concerns. Now, while some ingredients you find in face creams and moisturizers might also pop up in eye creams, they appear in less concentration as not to risk irritating the sensitive skin around your eyes. Think of eye creams as targeted moisturizers with a few key missions: tighten up loose eyelid skin, de-puff under-eye bags, and work their magic on dark undereye circles.
How Is Eyelid Skin Different From Facial Skin?
While it might seem like skin is just skin, the reality is that the skin on different parts of your face have totally different personalities. The eyelid skin is on the delicate side and tends show signs of aging earlier than other facial regions. To delay the formation of lines and wrinkles, the key is keeping that eyelid skin consistently well-hydrated to prolong elasticity and plumpness. The undereye skin, though less delicate than the skin on your eyelid, is also more delicate than the rest of your face. That's why some eye creams are specifically designed for use under the eyes, but not the eyelid area.
Some active ingredients like retinol and exfoliating acids (like AHAs) that work wonders in your serum or moisturizer can be a bit too much for the eye area, leading to dryness and irritation. That's why eye creams developed for the eye area containing those ingredients include them in much lower concentrations in order to make them more eye area-friendly.
Can You Just Use Face Cream Under Your Eyes?
You might be able to get away with it, but in the grand skincare scheme, most skincare professionals don't recommend doing this. Why? The main reason is that creams formulated for the face can contain irritating ingredients we mentioned earlier. Another reason is that because they aren't formulated for the eye area, they won't be as effective, and therefore won't do a good job of properly addressing eye area concerns – they're just not cut out for the job.
What Conditions Do Eye Creams Treat?
Dark Circles – For stubborn dark circles, opt for an eye cream that's got niacinamide in the formula – this ingredient works to illuminate and brighten the eye area. Also, don't skip out on antioxidants like Vitamin C to double down on brightening and protect against free radical damage. If your dark circles are caused by your bone structure and not actual darkness in the skin, an eye cream with illuminating properties like Replenix Tinted Brightening Eye Cream can really help.
Wrinkles - For those with mature skin, a key strategy involves eye creams featuring retinol. This powerhouse ingredient amps up collagen production, taking on fine lines and wrinkles. Also, look for eye creams with peptides and growth factors. They also help boost collagen production, resulting in firmer skin and an improved overall texture.
Puffiness – If you're dealing with puffy undereyes, look for eye creams infused with caffeine, which helps to drain and de-puff the undereye area. Cold compresses applied before your eye cream also helps to greatly reduce puffiness around the eye area. Alternately, an eye cream applied with a metal applicator can bring a cooling effect to the undereye area and improve drainage.
Are Medical-Grade Eye Creams Better than Drugstore Eye Creams?
The short answer is: yes. Medical grade eye creams are not your average cosmetic concoctions; they are highly specialized formulas that combine advanced scientific research with potent ingredients. Unlike drugstore alternatives, these creams are formulated with much more potent active ingredients, harnessing medical knowledge to deliver visible and lasting results. From addressing crow's feet to reducing the appearance of under-eye bags, these creams offer comprehensive solutions for the unique issues posed by the sensitive and thin skin around the eyes.
What Ingredients Do Medical-Grade Eye Creams Use?
The effectiveness of medical grade eye creams lies in their precise selection of ingredients. Ingredients like retinol, peptides, hyaluronic acid, and antioxidants take center stage, each playing a crucial role in addressing different aspects of aging.
Retinol stimulates collagen production, smoothing out fine lines, while peptides aid in firming and lifting sagging skin.
Hyaluronic Acid acts as a moisture magnet, replenishing dry and dehydrated skin, and plumping the epidermis.
Antioxidants combat oxidative stress and free radicals, preserving the youthful vitality of the delicate eye area.
When Should I Apply Eye Cream In My Routine?
Adding an eye cream to your routine is pretty straightforward. A little goes a long way – after cleansing and toning, dispense a small amount of the cream onto your fingertip and gently tap it around your orbital bone. Remember, consistency is key; incorporate this step both in your morning and evening routines to reap the full benefits. Pairing it with a broad-spectrum sunscreen during the day ensures your eyes stay shielded from further damage caused by UV rays.
Our Top Medical-Grade Eye Cream Picks:
SkinCeuticals A.G.E. Eye Complex - This advanced anti-wrinkle eye cream remarkably improves the appearance of dark circles, puffiness, and crow's feet.
Epionce Luminous Eye Serum - An award-winning silky, hydrating eye serum formulated with powerful botanicals to brighten and smooth the eye area.
Obagi Elastiderm Eye Cream - This eye cream has a lightweight, smooth formula that helps to firm and reduce the appearance of fine lines and wrinkles.
StriVectin R&R Eye Cream - Helps target the 5 visible signs of eye aging and fatigue: lines & wrinkles, dark circles, sagging, puffiness and dehydration.
SkinMedica TNS Eye Repair - A rich anti-aging eye cream that hydrates, brightens and smooths the eye area with hyaluronic acid and peptides.