A Gentle Guide to Soothing Sensitive Skin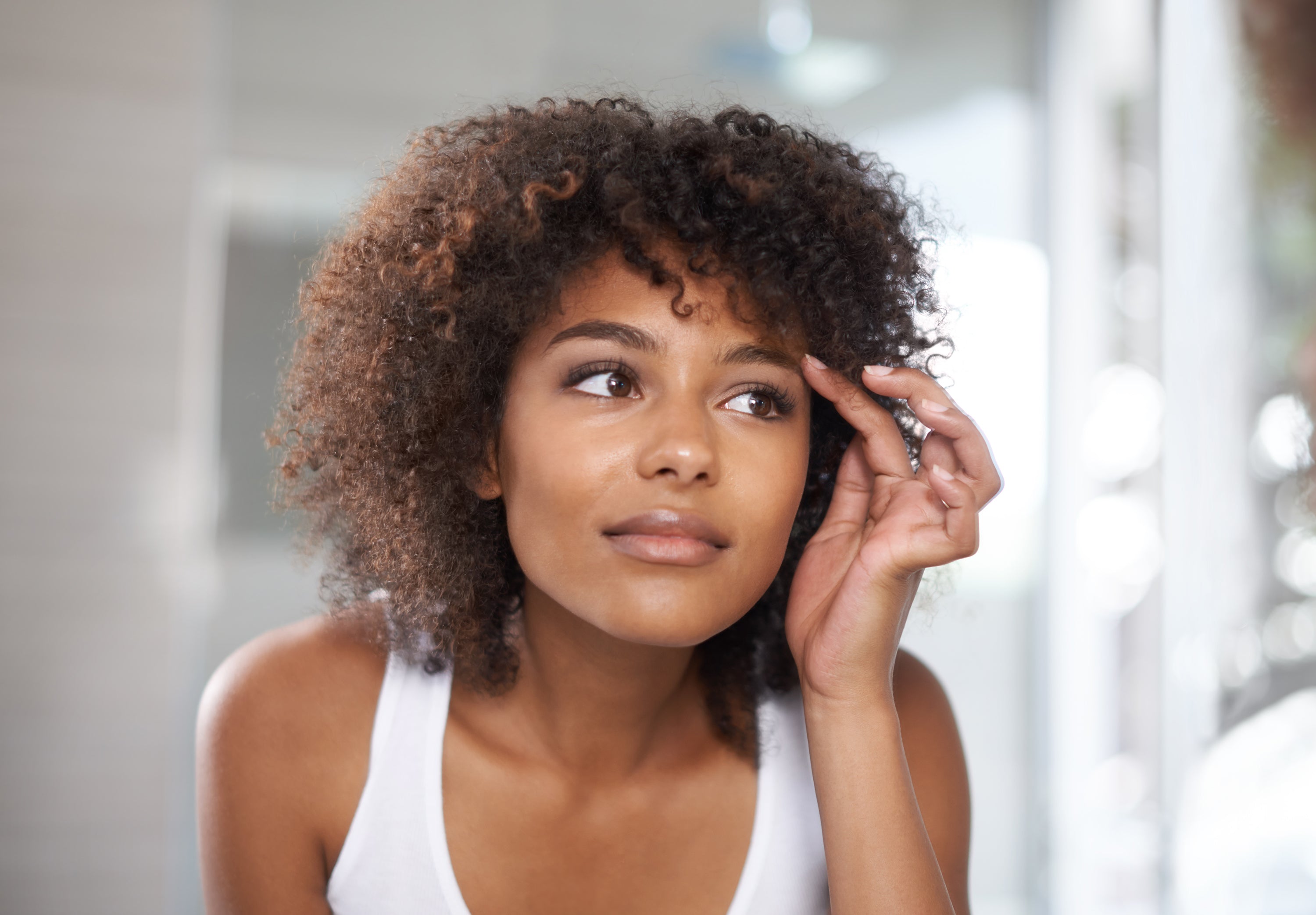 For anyone who has sensitive skin, it can sometimes feel like a delicate balance between having calm, clear skin and then - bam! Suddenly, you're dealing with a major reaction. When sensitive skin is activated, it can throw tantrums in the form of redness, itching, stinging, dryness, and roughness. You might notice that certain fragrances, skincare products, and even the amount of sleep or certain foods you eat can send your skin into a frenzy. It's a journey filled with trial and error as you navigate through a sea of products, trying to identify the culprits behind these reactions. But there's a lot more to taking care of sensitive skin than just managing irritation and flare-ups. In this guide, we'll explore the world of sensitive skin, its triggers, and most importantly, how to soothe and care for it. 
Understanding the Sensitivity Spectrum
Sensitive skin isn't just your skin being picky; it's a skin condition with its own set of rules. A person with sensitive skin may react to any number of allergens or triggers. Some people only notice occasional flare-ups when they're tired, sleep deprived, or sick. Others may notice their skin reacting to just about anything. Triggers are highly personal, but most fall under a couple of broad categories. Below, Some common triggers for sensitive skin:
Environment – Strong weather conditions such as extreme heat, high humidity, extreme cold, and heavy winds. Living in densely polluted areas can also trigger reactions.
Cosmetic Ingredients – Skin, body or haircare products containing parabens, sulfates, alcohol, petroleum, phthalates, and certain sunscreen chemicals.
Allergies – Those allergic to pollen can experience a histamine reaction, and allergies to certain foods or medications can cause rashes and flare-ups in the skin.
Stress – Stress can increase the likelihood of allergic reactions to certain products and environmental factors, as well as cause allergic reactions on its own.
Hormonal Fluctuations – Many women experience a higher degree of sensitivity and reactions around their periods, while pregnant, or going through menopause.
Medical Conditions – Conditions like eczema or rosacea are often accompanied by visible skin reactions, and should be monitored by a physician.
The Soothing Arsenal
The good news is, once you've ruled out major underlying medical causes, there's an array of soothing ingredients that can help calm down sensitive and reactive skin. Aloe Vera, Chamomile, Allantoin, Bisabolol, Colloidal Oats, Niacinamide, Green Tea, and Calendula are all proven to restore an irritated complexion. Many natural ingredients work wonders for sensitive skin, but natural isn't always necessarily better: many essential oils can be irritating to those with reactive skin. Also worth noting, some synthetic ingredients – known in in the beauty industry as "safe" synthetics – can work very well with sensitive skin to restore it to a more balanced state. Here are some top ingredients to look for in skincare to help soothe problematic skin:
Aloe Vera - The anti-inflammatory and moisturizing effects of aloe can help soothe dry, itchy skin associated with eczema, psoriasis, and inflammatory acne.
Green Tea - Green tea's anti-inflammatory properties can help reduce skin irritation, skin redness, and swelling associated with sensitivity.
Hyaluronic Acid - This moisture-binding ingredient is a naturally occurring substance found in the human body. It's lightweight, non-comedogenic, and intensely hydrating to the skin.
Glycerin - Glycerin's gentle, hydrating properties have a calming effect on sensitive skin, helping to beautify it by providing rejuvenating moisture.
Colloidal Oatmeal – This natural anti-inflammatory works by creating a protective barrier that stops allergens from entering, allowing sensitive skin to be healed.
Niacinamide - Niacinamide is a soothing ingredient that helps with redness and irritation. It can be combined with stronger exfoliators to make them more tolerable to sensitive skin.
Skincare Tips to Avoid Reactions
Skincare can sometimes be tricky to navigate if you have sensitive skin, because of the possibility of a bad reaction. While we can't always predict what products will work and what won't, here are some trusty skin tips to keep irritation at bay:
Stick to basic products and steer clear of over-experimentation. A cleanser, moisturizer, and SPF are a must, but be cautious with adding new products you don't really need.
Introduce new products slowly. The key rule is: one active ingredient at a time. For instance, if you're introducing a product with Retinol, don't include Vitamin C in that routine, to avoid aggravating skin.
Use gentle products to cleanse your skin. Opt for mild, creamy, or oil-based cleansers and rinse your face with lukewarm (not hot!) water.
Steer clear of problematic products like harsh scrubs, exfoliants, astringent toners, and most brightening and acne products.
Look for products specially designed and formulated for sensitive skin, especially those listed as clean and hypoallergenic, or created by a dermatologist.
Check product labels to avoid ingredients such as fragrances, colors, parabens, sulfates, alcohol, and chemical sunscreens. 
Navigating the Sensitive Skin Journey
Caring for your sensitive skin and finding the right products can be a journey filled with ups and downs, but don't stress – it's all part of the process. Craft a regimen that revolves around soothing, calming products – your skin will thank you. By understanding your skin's triggers and opting for gentle, soothing ingredients, you can create a regimen that not only addresses your skin's sensitivities but also brings out its natural radiance. Remember, patience and persistence are your allies on this journey. Here's to a calm, happy, and beautifully balanced complexion.
Best Products For Sensitive Skin
Alastin Ultra Calm Cleansing Cream -  This calming cleansing cream is formulated to help balance and purify, leaving the skin softer, more nourished, and thoroughly clean.
Elemis Soothing Apricot Toner - Perfect for sensitive and delicate skin, this calming toner helps maintain skin's natural pH without the use of alcohol or harsh detergents.