Shine Control: How To Get Rid of Oily Skin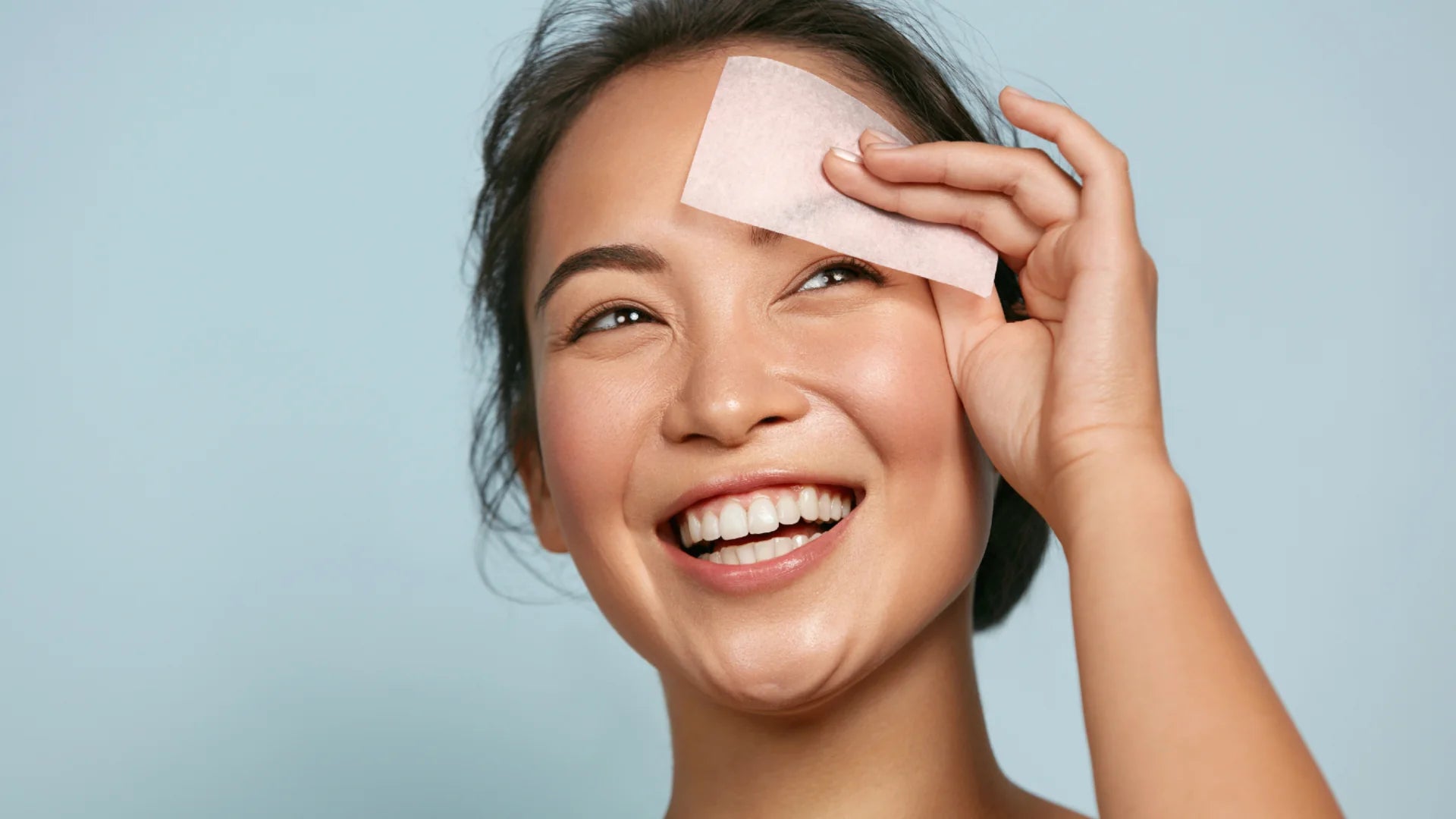 For those of us with oily skin, dealing with it can be a daily challenge. The non-stop shine, makeup meltdowns, and constant fear of spontaneous breakouts can be frustrating. But effective management of oily skin isn't just about appearance, it's about nurturing the health and balance of your skin. With the right skincare routine, products, and maintenance, oily skin can be totally manageable and even a dream skin type (it's naturally less prone to aging!) Here are some top tips so you can bid farewell to the endless blotting papers and embrace a luminous, healthy complexion.
Learn The Difference Between Dryness & Dehydration
This is a game changer! It's crucial to distinguish between having oil and having moisture in your skin. Dehydration indicates a lack of moisture and hydration, while dryness indicates a lack of oil. These are two distinct issues. In simple terms, even if your skin appears oily, it could still be dehydrated and in need of moisture. Signs of dehydrated skin include rough texture, dullness, tightness, more visible fine lines, and heightened sensitivity. Factors like sun exposure, hard water, and aging contribute to dehydration. Conversely, dry skin feels rough, appears dry and flaky. Maintaining healthy, well-hydrated skin is key to achieving a harmonious balance. Most oily skin types would benefit from a light, water-based moisturizer or serum that hydrates skin. 
Avoid Harsh, Drying, or Stripping Cleansers
Take a look at the ingredient list on most cleansers for oily skin, and you'll likely spot strong surfactants (ingredients that create a bubbly, foamy lather) like sodium lauryl or laureth sulfate. While they may give you that squeaky-clean feeling after washing, here's the catch: they can be overly harsh on your face, possibly exacerbating your oily skin issue. When you use products that are overly drying, they strip away too much oil, prompting your body to compensate by producing even more oil. This creates a counterproductive cycle. People with oily skin should steer clear of harsh and stripping cleansers because they can dehydrate the skin, leading to irritation and contributing to clogged pores and breakouts.
Don't Use Products Containing Alcohol
Alcohol is detrimental to your skin, whether it's dry or oily. It's a known drying agent and, with consistent use, can weaken the skin over time. Alcohol has adverse effects on oily skin by potentially enlarging pores and increasing skin greasiness. Furthermore, it can damage the skin's protective barrier and deplete essential components for healthy skin while stimulating oil production, leading to more oiliness. Ironically, many products targeting oily skin types or boasting a "light" and "easily absorbed" finish often contain alcohol to provide the quick-drying sensation that people may prefer. Experts recommend avoiding products with alcohol listed in the first 5 ingredients, as ingredients are listed from highest amounts to lowest.
Maintain A Healthy Diet
Your diet can have an impact on your skin's oiliness, as high consumption of greasy, fried foods, refined carbohydrates, and sugar may exacerbate oily skin, according to experts. Maintaining a healthy diet, low in fried or greasy foods, can improve skin health and overall well-being. While there's some debate among experts about the direct influence of diet on oily skin, adopting a healthier, anti-inflammatory diet is a worthwhile practice for potential skin benefits.
The Best Ingredients For Oily Skin
Niacinamide - Niacinamide, a form of vitamin B3, acts as an antibacterial agent, regulating sebum production, minimizing congestion, and calming blemishes. Additionally, it reinforces the skin barrier, preventing dehydration and reducing the need for excess oil production.
Salicyilic Acid - Salicylic acid, a BHA, is an oil-soluble chemical exfoliant that penetrates deep into the skin to dissolve the bonds between cells, effectively removing dead skin cells and preventing clogged pores. It reduces the appearance of pores, controls sebum production, and treats and prevents breakouts.
Retinol - Retinol, a form of vitamin A, promotes cell turnover and collagen production, making it both an anti-aging and anti-breakout ingredient. By reducing sebum overproduction, it prevents oily skin symptoms and pore clogging.
Hyaluronic Acid - Hyaluronic acid draws water into the skin, instantly enhancing hydration. Improving skin hydration can help balance oily skin by reducing the need for excess oil production.
Clays - Various types of clays, such as kaolin and bentonite, are highly effective for oily skin as they absorb excess oils and purify the skin by drawing out impurities, often found in cleansers and masks.
What's The Best Routine For Oily Skin?
Instead of harsh cleansers, many skincare professionals suggest opting for a gentle cleanser that effectively removes excess oils, dirt, and makeup without depleting the skin of essential oils. It's important to limit cleansing to twice a day with a mild cleanser, avoiding any aggressive scrubbing. Follow cleansing with an alcohol-free toner that contains witch hazel, an ingredient that regulates sebum production without stripping skin. Finally, finish with a light, non-comedogenic moisturizer designed for oily skin to keep skin hydrated so it doesn't overproduce oil. If you're still battling shine throughout the day, oil blotting papers are a good alternative to over-cleansing, removing shine without stripping the skin.
Our Best Products For Oily Skin
Cosmedix Purity Clean Exfoliating Cleanser - Gently lifts away dirt, oil and impurities while balancing the skin for a softer, more radiant-looking complexion.
PCA Skin Facial Wash Oily - A gentle cleanser that removes makeup, oil, dirt and environmental impurities in breakout-prone skin.
SkinCeuticals Equalizing Toner - Exfoliating toner helps refresh skin and smooth skin texture while removing excess residue.
Replenix Hyaluronic Acid Hydrating Serum - An oil-free, ultra-hydrating serum that quenches dehydrated skin for a supple, smooth, plump-looking complexion.
Avene Cleanance Night Blemish Correcting & Age Renewing Cream - This clarifying cream helps reduce appearance of blemishes and improves fine lines for a smooth, soft and youthful complexion.
Augustinus Bader The Light Cream - A light, mattifying moisturizer that hydrates, balances, renews, and protects while preventing unwanted shine.