FREE US SHIPPING WITH A MINIMUM $100 PURCHASE
FREE US 2-DAY SHIPPING WITH A MINIMUM $150 PURCHASE
×
How Auto-Replenishment Works
How do I begin an auto-replenishment?
Auto-replenish today by selecting "auto-replenish" tab on the product page. Select the delivery schedule that works for you in the "Deliver every" drop-down menu and create your auto-replenishment.
Do I get notifications when my replenishment orders dispatch?
Yes, you will receive a dispatch confirmation email within 24 hours of your order being shipped from our warehouse, along with any tracking information.
Can I make changes to my auto-replenishment?
Yes, there is no commitment once you auto-replenish. You can cancel your auto-replenishment, update your delivery address, delay your delivery by up to two consecutive months and update payment details all from within your Account section.
---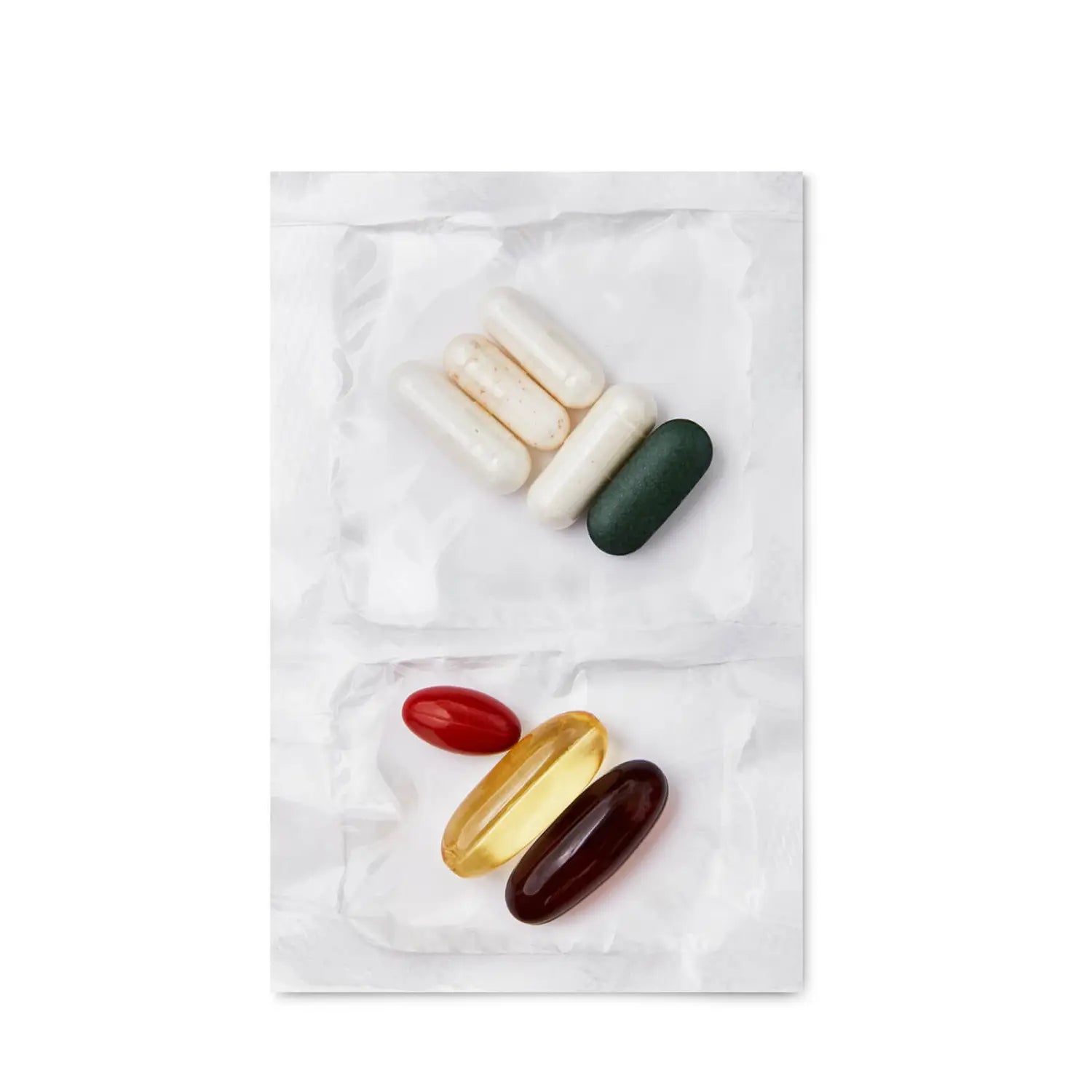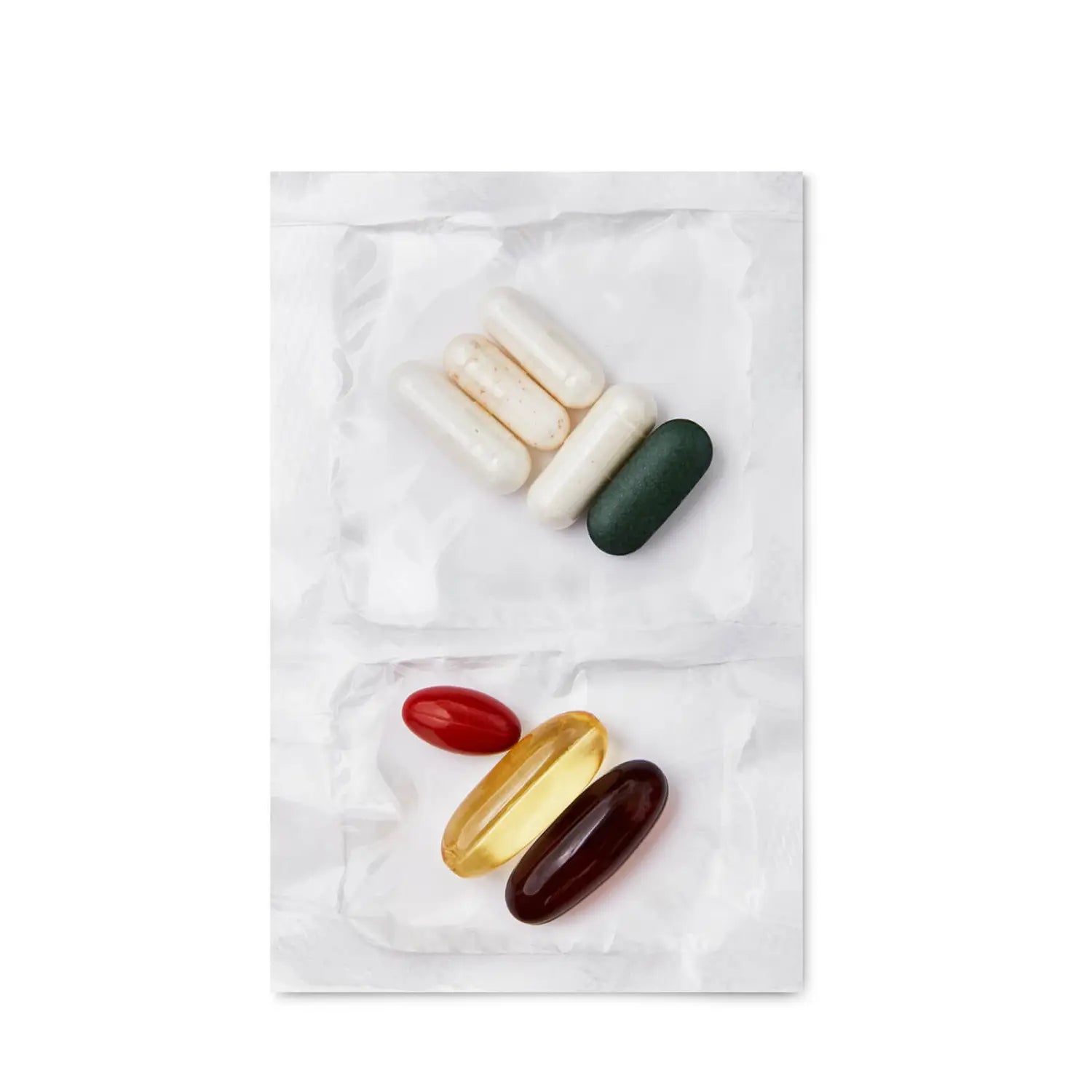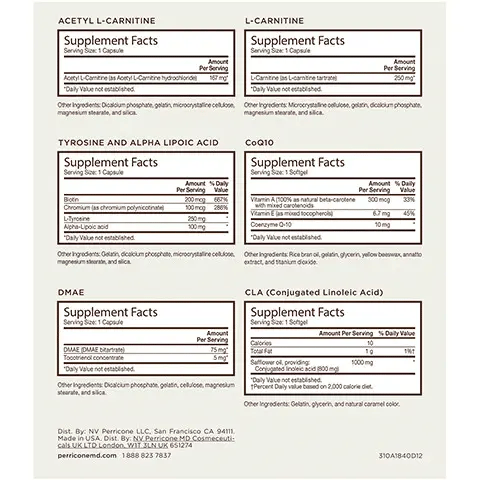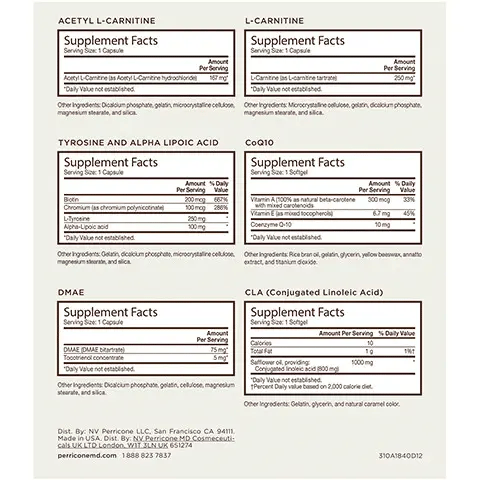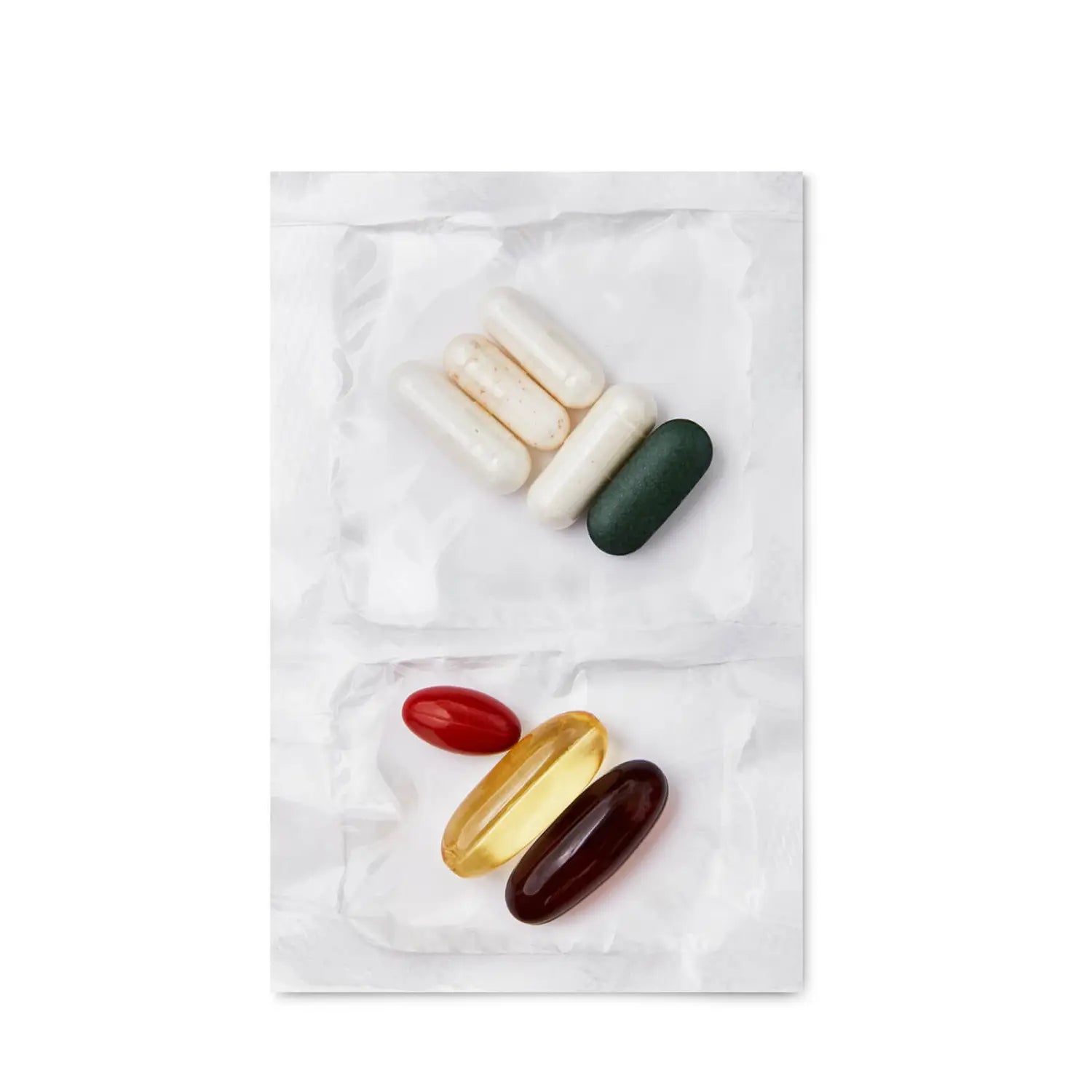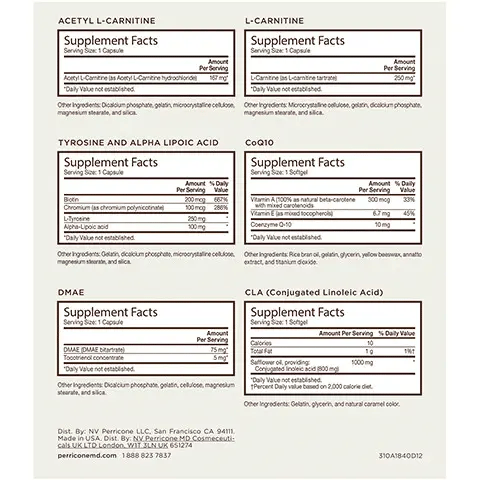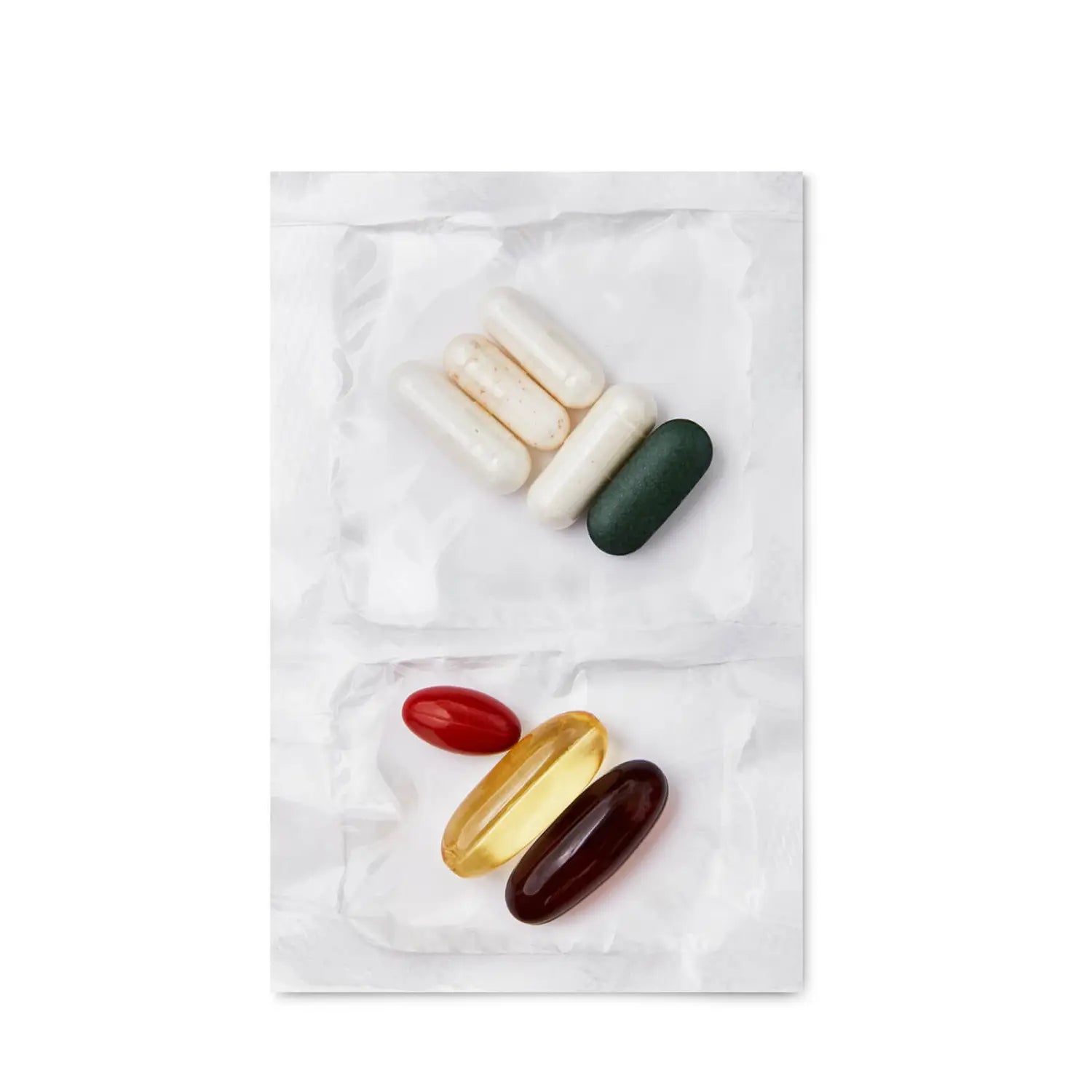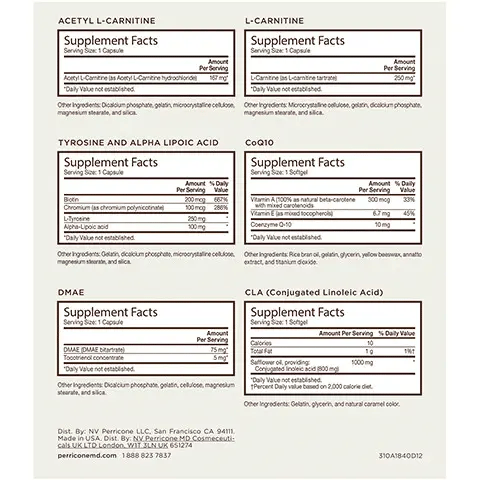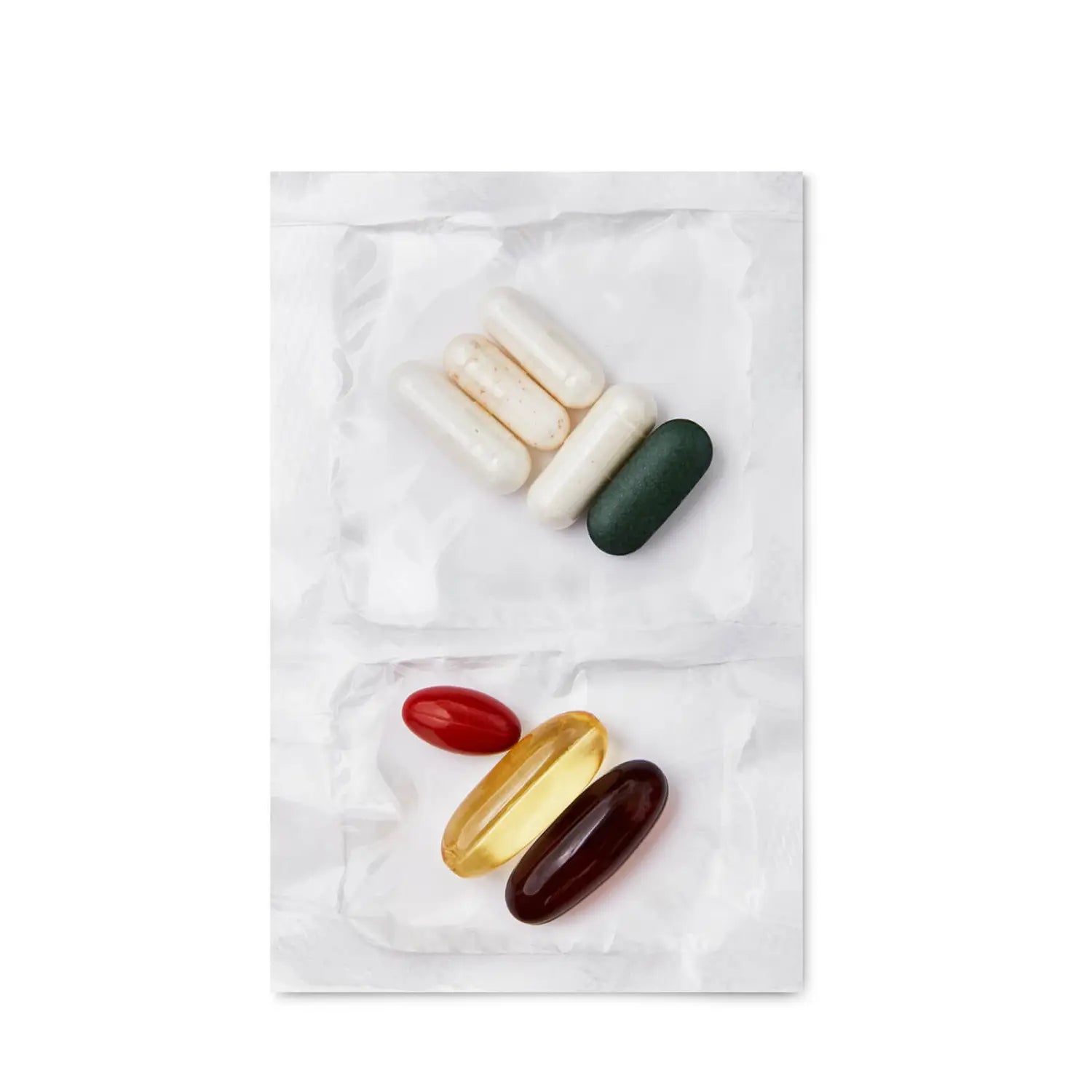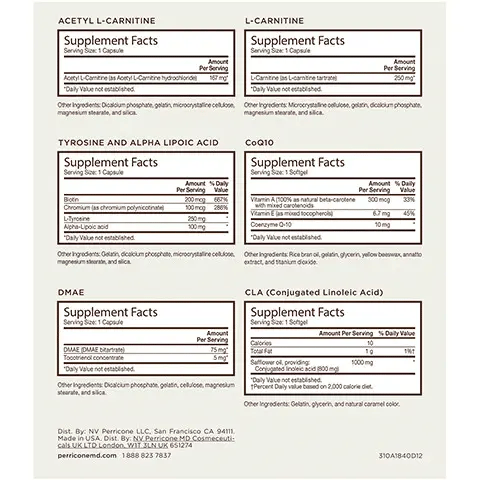 Perricone MD Supplement Health & Weight Supplements 30 Day
The perfectly dosed daily program of nutrients is specifically designed to enhance healthy weight loss & maintenance while increasing metabolism, decreasing body fat, boosting energy levels & satisfying appetite. It naturally boosts metabolism without the use of stimulants.
A daily dose of premium nutrients and antioxidants that work together along with a healthy diet and exercise plan to support healthy weight management and lean muscle mass, provide healthy cardiovascular and cognitive support, and help maintain smooth, healthy looking skin
Evening Primrose Oil: vening primrose oil [Cis-Linoleic acid (LA) Gamma- Linolenic acid (GLA)

Super Antioxidant: Vitamin A (as Natural Beta-Carotene and with Natural Mixed Carotenoids), Vitamin C (as Buffered Ascorbic Acid), Vitamin D (as Cholecalciferol), Vitamin E (as d-Alpha Tocopherol Acid Succinate), Thiamin (as Thiamin Mononitrate), Riboflavin (as Vitamin B-2), Niacin (as Niacinamide, Vitamin B-6 (as Pyridoxine HCl and Pyridoxal-5'-Phosphate), Folate (as Folic Acid), Vitamin B-12 (as Cyanocobalamin), Biotin, Pantothenic Acid (as D-Calcium Pantothenate), Calcium (as Calcium Carbonate), Iodine (from Kelp), Magnesium (as Magnesium Oxide), Zinc (as Zinc Gluconate), Selenium (as L-Selenomethionine), Copper (as Copper Gluconate), Manganese (as Manganese Gluconate), Chromium (as Polynicotinate), Molybdenum (as Sodium Molybdate), Potassium (as Potassium Citrate), Boron (as Calcium Borogluconate), Vanadium (as Vanadyl Sulfate), Trace Mineral Complex (as from Sea Weed), Choline (as Choline Bitartrate), Inositol, Betaine HCl, Papain, Bromelain– 80GDU/g (pineapple enzyme), N-Acetyl L-Cysteine, L-Arginine HCl, L-Lysine (L-Lysine HCl), Taurine, DL-Methionine, Citrus Bioflavonoids Complex, Rutin, Hesperidin Complex, Licorice Root Extract, Grape Seed Extract (95% proanthocyanidins), Bilberry Extract (25% anthocyanidins), Chlorophyllin, Gingko Biloba Leaf Extract (24% ginkgo flavone glycosides), Lutein (marigold flower extract), Alpha Lipoic Acid, Co- Enzyme Q-10, Querecetin Dihydrate, Horse Tail Extract (12 mcg Silica) , Probiotic Blend: L. sporogenes, L. acidophilus L. bulgaricus, B. bifidus

High-ORAC Fruit/Veggie/Botanical Antioxidant Blend: Green Tea Leaf Extract, Pineapple, Broccoli, Carrot, Apple, Orange, Tomato, Brussels Sprout, Cauliflower, Beet, Blueberry, Celery, Grape, Grapefruit, Kale, Lemon, Lime, Plum, Raspberry, Strawberry, Watermelon, Radish, Cantaloupe, Cherry, Leek, Onion, Papaya, Peach, Pear , Herbal Actives Blend: Alfalfa Aerial Parts, Capsicum Fruit, Chamomile Flower, Fennel Seed, Fenugreek Seed, Ginger Root, Gotu Kola Leaf, Green Pepper Fruit, Hawthorne Berry, Hyssop Aerial Parts, Myrrh Gum, Peppermint Leaf, Sarsaparilla Root

Other ingredients: Microcrystalline cellulose, croscarmellose sodium, stearic acid, magnesium stearate, silica, and Spirulina film coating (hypromellose, hydroxypropyl cellulose, and spirulina). Contains milk.

Acetyl L - Carnitine: Acetyl L - Carnitine (as ALC hydrochloride)

Other ingredients: Dicalcium phosphate, gelatin, cellulose, magnesium stearate and silica.

DMAE: DMAE (DMAE Bitartrate), Tocotrienol concentrate ,

Other ingredients: Dicalcium phosphate, gelatin, cellulose, magnesium stearate and silica.

Tyrosine And Alpha-Lipoic Acid: Biotin, Chromium (as polynicotinate), L-Tyrosine, Alpha-Lipoic acid (featuring EnhansTM)††

Other ingredients: Gelatin, dicalcium phosphate, cellulose, magnesium stearate and silica. †† EnhansTM sustained release delivery technology.

L - Carnitine: L - Carnitine (as L - carnitine tartrate)

Other ingredients: Gelatin, dicalcium phosphate, cellulose, magnesium stearate and silica.

CLA (Conjugated Linoleic Acid): Safflower oil, Conjugated linoleic acid

Other ingredients: Gelatin, glycerin and natural caramel color.

CO-Q10: Vitamin A (100% as natural beta-carotene with mixed carotenoids), Vitamin E (as mixed tocopherols), Coenzyme Q-10 (Ubidecarenone USP)

Other ingredients: Rice bran oil, gelatin, glycerin, yellow beeswax, annatto extract, and titanium dioxide