DISCOVER OUR PREMIUM HOLIDAY GIFT GUIDE
FREE US SHIPPING WITH A MINIMUM $100 PURCHASE
×
How Auto-Replenishment Works
How do I begin an auto-replenishment?
Auto-replenish today by selecting "auto-replenish" tab on the product page. Select the delivery schedule that works for you in the "Deliver every" drop-down menu and create your auto-replenishment.
Do I get notifications when my replenishment orders dispatch?
Yes, you will receive a dispatch confirmation email within 24 hours of your order being shipped from our warehouse, along with any tracking information.
Can I make changes to my auto-replenishment?
Yes, there is no commitment once you auto-replenish. You can cancel your auto-replenishment, update your delivery address, delay your delivery by up to two consecutive months and update payment details all from within your Account section.
---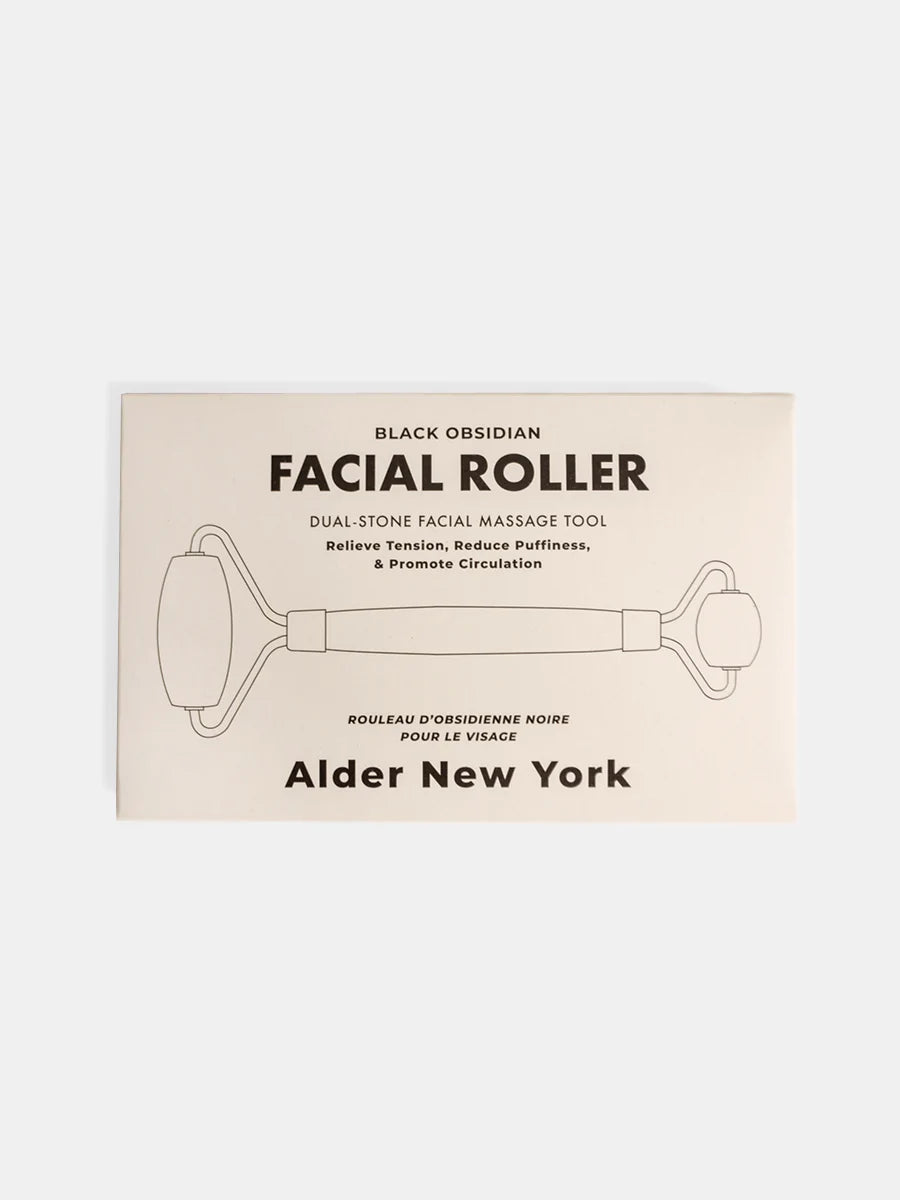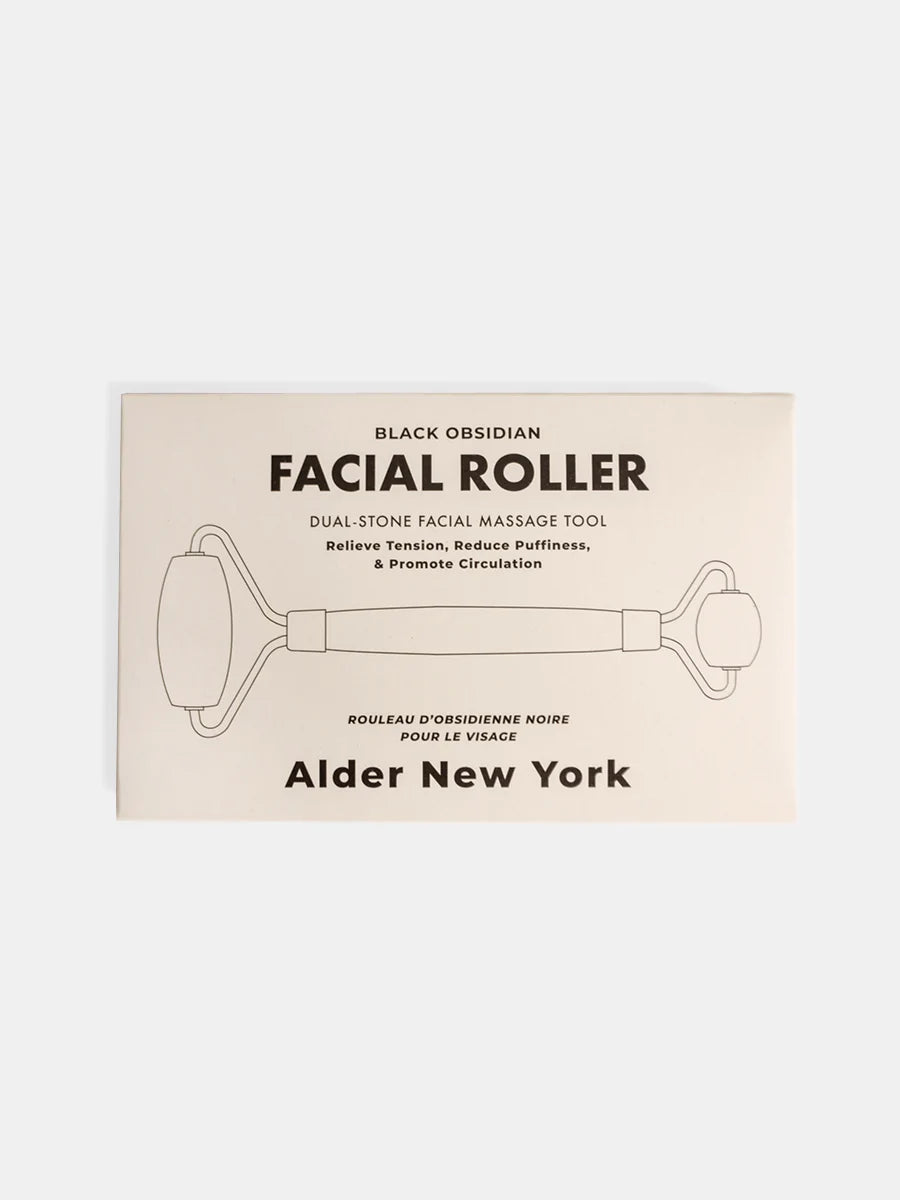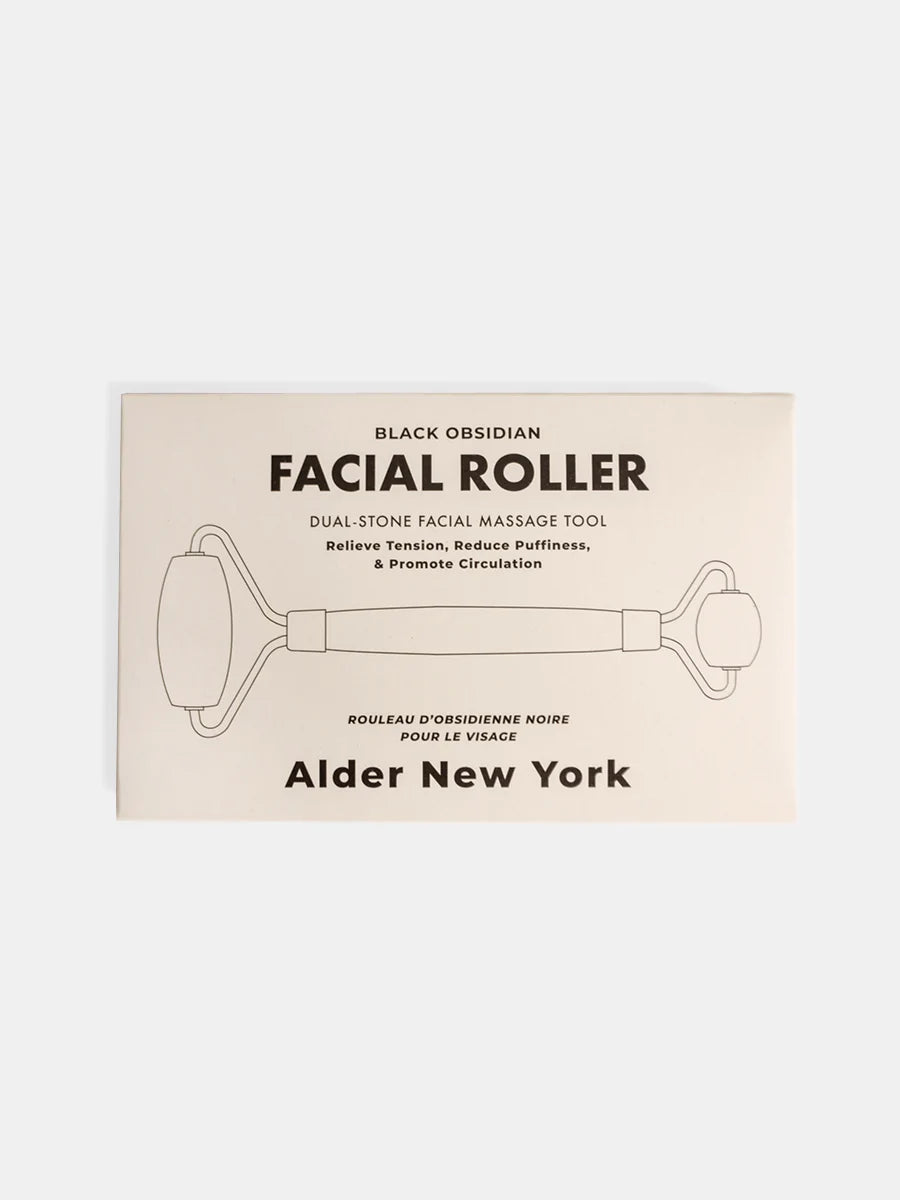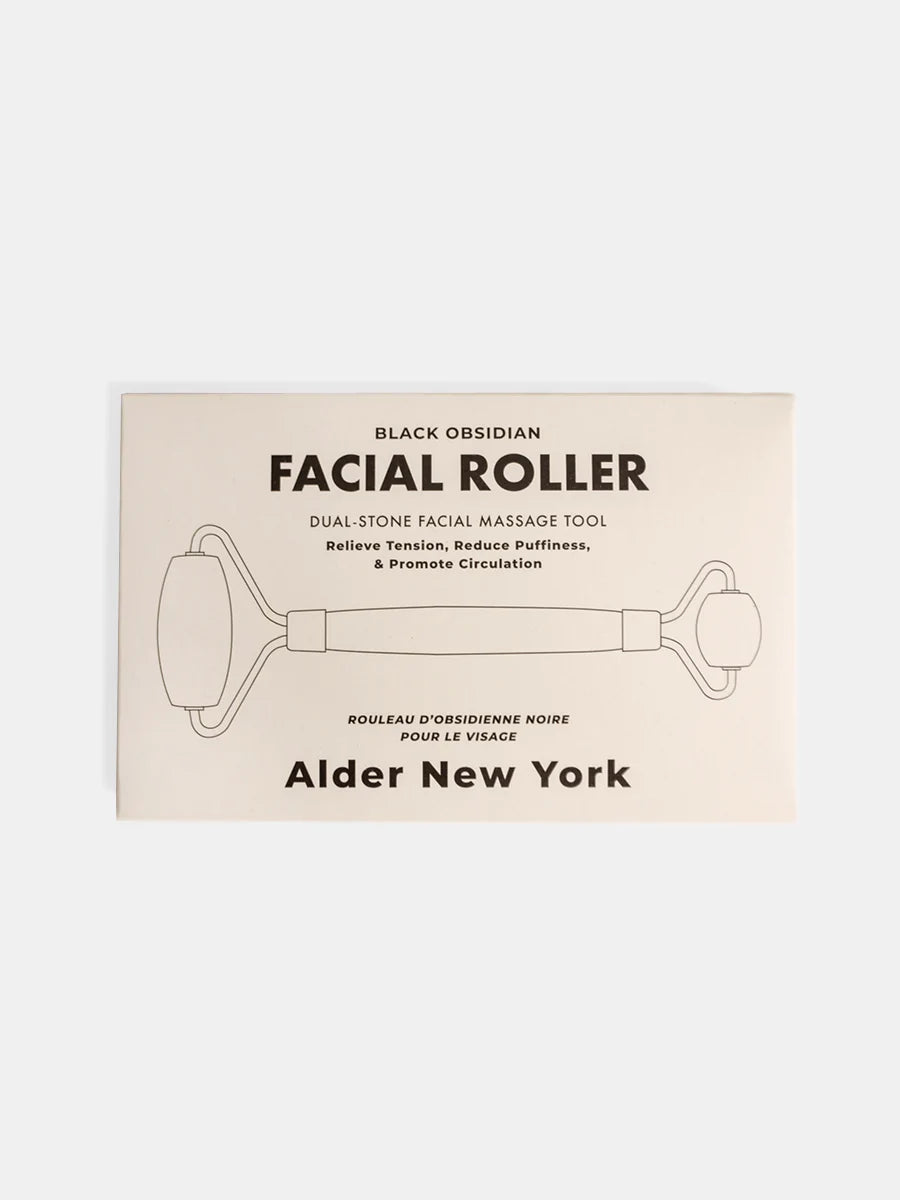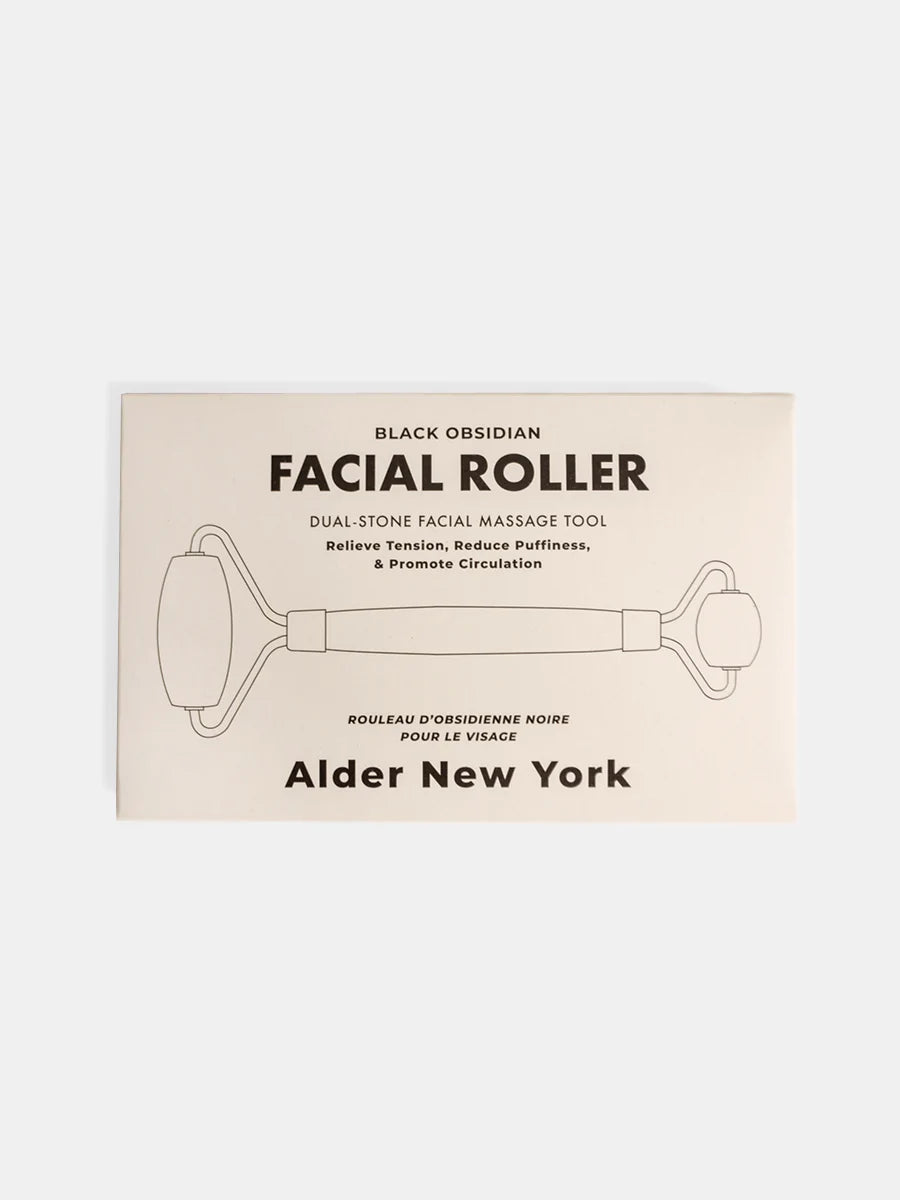 Alder New York Black Obsidian Facial Roller
Relieve tension, reduce puffiness, and create a more toned and sculpted appearance with this elegant dual-stone roller
The different size rollers on each end of the tool allows you to easily reach all areas of your face, providing a deep, relaxing massage that will leave your skin looking and feeling refreshed and revitalized. Use the smaller side along the side of your nose and divot above your lips, and the larger side along your cheeks and jawline.

Each roller is unique and may have slight variations due to the organic nature of the stone.
Puffiness, Lifting and Firming
Roller is made from black obsidian, a natural crystal formed from rapidly cooling lava

REALEXING
This is so nice to use with some facial oil! It feels like a massage and has held up nicely for over 6 months. Would buy again as a gift for any self-care lover. It pairs well with a gua sha tool.
So. Perfect.
This is my first crystal roller and I am so happy and impressed with it! It feels absolutely dreamy on the face after a long day or first thing in the morning. Pop it in the freezer for a few and it not only wakes you up pleasantly but leaves your face and neck feeling relaxed so you can start your day off right. I also use it to massage my scalp, which eases so much tension and I've found I've even had less headaches. The icing on the cake is the painless price tag and the gorgeous packagin
SO AMAZING...
I LOVE this roller! I have recently been trying to have a better skin care routine and read a lot about facial rollers. I was skeptical, but I think that it is decreasing the puffiness in my face. I also keep it in the fridge and do it every morning. I highly recommend!
GREAT TOOL
I love it!! Great tool, good price.. and it works
WELL MADE
I have not owned one before but this one seems sturdy and will last a long time.